29 Nov

Does Travel Ruin your Future Prospects?

Like many travellers, we are sometimes questioned by those around us and people we meet on the road about how and why we travel the way we do. Often, I feel that there's a negative perception of living an alternative, nomadic lifestyle, even for just a small portion of your life. Mostly these people are concerned that we're damaging our future prospects, jeopordising a secure life with a stable income, job and home. I would, however, vehemently disagree that living a nomadic lifestyle can be detrimental, instead, I would argue that travel can actually enhance your future prospects – here are just a few reasons why.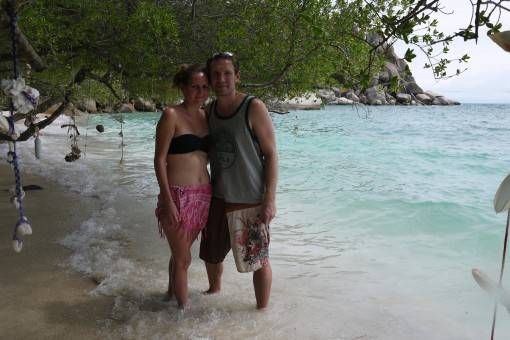 The Benefits of Travel
Here are a few of the ways we feel that travel will help, not hinder our future prospects.
Travel challenges you
Back in the UK our lives were safe and comfortable, full of routine and predictability; we had the security of a regular income, we lived our lives in the same familiar places alongside the same familiar faces. We certainly weren't unhappy with our lives in London, but there was something unfulfilling about it all – we were too comfortable and everything was too easy.  By contrast, while travelling we're often confronted with the kind of challenges we'd never consider taking on in our 'normal' life. A year ago, for instance, I would never have believed I could go caving, hike up a volcano, throw myself out of a plane or camp out with creepy crawlies in the jungle – I've done all that and more so far on this trip.
Travel presents smaller, everyday challenges too. On the road we have to constantly find our way around unfamiliar places, we have to search out where to stay and what to eat, we have to research which sights to see and find out how to get from one destination to the next; we have to ask local people for directions, work out prices in unfamiliar currencies, try not to get ripped off and make sure we abide by local customs. Travel can be especially difficult at times for me given that I'm a light sleeper, a fussy eater and I actually like to plan and have a routine; travel really is a daily challenge for me and it forces me out of my comfort zone which I consider to be a good thing.
Travel teaches you
Partly because of the fact that you're constantly challenging yourself, you also end up learning a hell of a lot when you travel. For a start you learn practical skills like how to budget and barter; how to make money as you travel, find your way around and communicate with people in other languages. In our case we've also learnt how to live a simpler, less materialistic lifestyle – we don't have as much money as we used to and can now carry almost all of our possessions on our backs. Everywhere we travel we're also constantly learning about history and culture; we're seeing first-hand how other people live and what life is like in other parts of the world. As the saying goes, knowledge is power and all this is helping us to learn about our place in the world and decide how we want to live in the future and what we want to achieve in our lives.
Travel offers endless opportunities
We may have quit our jobs when we left England but we certainly haven't stopped working while we've been travelling. In fact, travel is allowing us to explore and consider all kinds of different work opportunities we'd struggle to take on while working full-time back home. For example, while I worked as an online content manager and writer back in London, I now get to branch out and explore freelance opportunities as well as create this blog. Although we don't see much economic benefit from the site (and we never really expected to), I love creating this vivid record of our journey and engaging with other travellers.
In addition to this, Andrew is gaining new skills working on the blog too and is planning to enhance his teaching and language skills by taking on different teaching and translation jobs while we travel. After taking part in English conversational sessions with locals in Laos, I'm now also considering teaching English myself when we move to Taiwan at the end of 2014 – a prospect I never would have considered back in the UK. We recently spent some time volunteering at a dog rescue centre in Thailand and we loved it so much we're planning to spend more time working as volunteers as we travel; in particular we're hoping to join the disaster relief effort in the Philippines when we return there next May. I'm confident that all these experiences will help us develop our work skills – I also think they'll strengthen our CVs and create more varied work opportunities for us when we eventually return to the UK.
Travel allows you to meet new people
Of course it's possible to meet new people wherever you live and whatever lifestyle you lead; having lived in London for a few years, for example, we often met and worked with people from all over the world. However, I do believe that back home, in the midst of work and routine it can be more difficult to make the effort to meet new people than it is when you're travelling.  Back home you can fall into the trap of sticking to your regular friendship groups, whilst being on the road forces you to mix with people of all backgrounds on a daily basis.
Since we've been on the road we've met all kinds of people; other travellers of all different ages from many different countries as well as local people who've been kind enough to share a slice of their lives with us; from the family who invited us to stay in their longhouse in Borneo to the local kids who showed us around in the Philippines.
Travel makes you realise what you have
As I noted in a previous post about the things we take for granted, one side-effect of travel I didn't foresee was just how much we'd miss home and begin to appreciate what we'd left behind. Travelling, particularly in Asia, has made us realise just how lucky we are to have been born and raised in the UK where we received free healthcare, a (mostly free) education and lived in relative peace and comfort – I hope we will carry that lesson with us for the rest of our lives.
Since we've been travelling we've seen some amazing things and met plenty of people who appear a lot happier with their lives than many people back in England are with theirs, but we've also seen people living in difficult circumstances or extreme poverty; we've seen children out begging rather than in school learning, we've seen abused animals on the streets as well as people who've been sucked into the sex industry. I'm not saying all these issues don't exist all over the world, but I have found them sadly more apparent since I've been travelling.
Travel is simply amazing!
I've listed above a few of the main reasons I believe that travel will enhance, not hinder, our future prospects but at the end of the day, even if the above weren't true we wouldn't change a thing about our trip because we just love to travel.

Even though being on the road for a few years now means we might return back to the UK jobless, homeless and broke, I'll never regret the experiences we've had along the way. As exhausting, frustrating and dirty as it can sometimes be, we both find travel interesting and exhilarating; we love to explore, learn and connect with this amazing world we live in. We're curious about the places around us and we're driven by the possibility that out there somewhere, over the next hill or around the next bend in the road, there will be something incredible to discover. I truly believe that there's no better way we could have spent our time and money over the last eight months; for us it's true what they say:
Travel is the only thing you buy that makes you richer.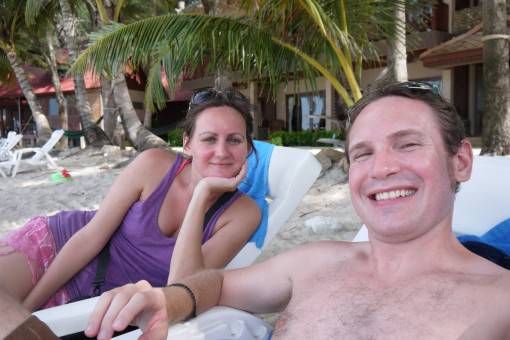 So, do you think travel can help or hinder your future prospects?