19 Jul

5 things you should know before your South America trip

Our four-month South America trip was filled with incredible experiences. We trekked through the Amazon rainforest, rode a bumpy jeep across the largest salt flat in the world, climbed up Machu Picchu mountain and watched the sunset from an eco-retreat in the Colombian mountains. It wasn't all smooth sailing and there were definitely some things we weren't prepared for though, including the high prices, freezing altitudes and meat-heavy menus.
5 things we learned on our South America trip
If you're planning to visit South America, here are five things you should know before you hop on that plane, based on our recent four-month trip through Colombia, Peru and Bolivia.
South America can be expensive
We knew it would be hard to beat the low cost of travelling in Asia, but we were still shocked by how expensive our South America trip turned out to be. Take a look at our Bolivia costs, for instance, we were in the country for less than a month and spent over £2,200! That's over £1,000 more than we spent travelling around Vietnam for a month, for example.
Although we haven't added up the costs of our entire South America trip yet, it looks like it far exceeded even the cost of our three-month Europe trip last autumn. We had trouble keeping our costs down even when travelling in some of the cheapest South American countries: Colombia, Peru and Bolivia. Incorporating more expensive places like Brazil, Argentina and Chile into our South America itinerary would have totally broken the bank.
So, why did we find South America so expensive? For a start, we found accommodation costs were higher, a private en-suite room in a budget guesthouse could cost £25, compared to £15 in parts of Southeast Asia. In Colombia, renting an apartment for a month in Medellin cost us £790, while the rent for our luxury condo in Chiang Mai, Thailand, which came with a pool cost just £410 per month. In Hanoi, we paid just £290 per month for our apartment!
Then there's the cost of getting around. South America is huge and we spent a lot of money on transport, especially flights. We've been spoilt by low-cost airlines like easyJet in Europe and Air Asia and we didn't find an equivalent in South America. I admit, we could have saved money by taking long, torturous bus journeys in Bolivia rather than flights. However, even when we tried to save money by using overnight buses in Peru, we were spending around £30 per person.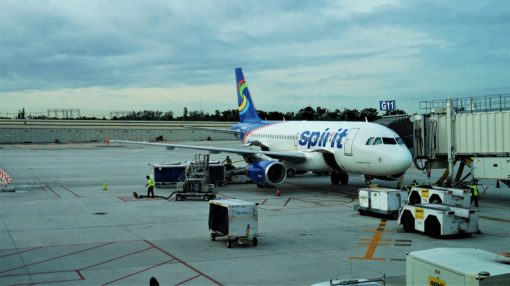 Part of the extra expense was definitely down to our travelling style. Since we're vegan, we found it hard to eat the dirt-cheap local, meat-heavy options and usually rented apartments so we could cook for ourselves instead. In addition, these days we'd rather spend a bit more to have a better experience, for example, we paid £192.50 each for our eco-friendly Amazon adventure rather than take a cheap Pampas tour which we knew was less ethical.
You'll need to adjust to the high altitude
If you're planning to hit some of South America's top sights like Machu Picchu and the Salt Flats, be prepared for high altitudes. We spent the majority of our four-month trip in places above 1,500 metres, with our highest points being over 4,000 metres in Potosi and on the last night on the Salt Flats. Cities like Cusco, La Paz and Bogota are all high enough to give you altitude sickness, especially if you're travelling through South America quickly and don't have time to acclimatise.
We had some experience of high altitude while trekking to Everest Base Camp in Nepal, so we thought South America would be a cinch. However, I still suffered from altitude headaches in certain places and just walking around steep cities like Cusco and La Paz really took it out of us. If you're heading to South America, bear this in mind and plan in rest days to acclimatise, drink plenty of fluids and even consider taking medicine such as Diamox.
It's cold!
Following on from the last point, high altitudes mean cold temperatures! A lack of research and years of travelling in steamy Asia left me unprepared for the nippy conditions in South America. My initial packing list included just one pair of jeans, one fleece and a couple of pairs of thin trousers. Once we left the tropical heat of Colombia's Caribbean Coast, our shorts stayed in our backpacks for most of the trip.
It was pretty easy to stock up on extra trousers and jumpers, which we bought in La Paz, but it's a good idea to take warm clothing if you're heading to South America. We even needed hats and gloves for our time at the Salt Flats. Temperatures can also vary greatly according to the seasons. In Lima, the first time we visited in March it was hot and sunny yet when we returned again in June it was much cooler. Bear this in mind when you're planning where to go in South America.
It's tough for vegetarians and vegans
From our experience, South American food is very meat heavy and you'll even come across dishes of guinea pig and llama. If you're vegetarian, this can make it hard to eat from cheap, local stalls and restaurants but there are still plenty of options, including egg dishes and veggie empanadas. However, if you're vegan like us, food in South America can be a challenge.
You can read more about how we managed our vegan diet in South America in this post, but in short, we found it easiest to rent apartments so we could cook our own food. When we did eat out, it was at more expensive western-style eateries in cities like Lima and Cusco, where we found some great vegan options.
It's not as dangerous as people make out
We'd heard plenty of stories about South America travel being dangerous, particularly in relation to muggings, drugs and gangs. Turns out, we didn't feel like it was much different to Southeast Asia. Sure, I wouldn't have walked around parts of Medellin on my own after dark, but we never felt threatened or at risk in any of the places we visited on our South America trip. In fact, we were blown away by how nice and welcoming people were to us, especially in Colombia.
That's not to say that you shouldn't take common-sense precautions though. We avoided places in current turmoil, like Venezuela, were careful to keep our valuables with us when we were in transit and only carried small amounts of cash when we were out sightseeing. We also used Uber in cities to avoid haggling over taxi fares and did plenty of research on where to stay to avoid rougher areas of cities.
Pin Me For Later!
Have you been to South America and would you agree with our list? Let us know in the comments below.