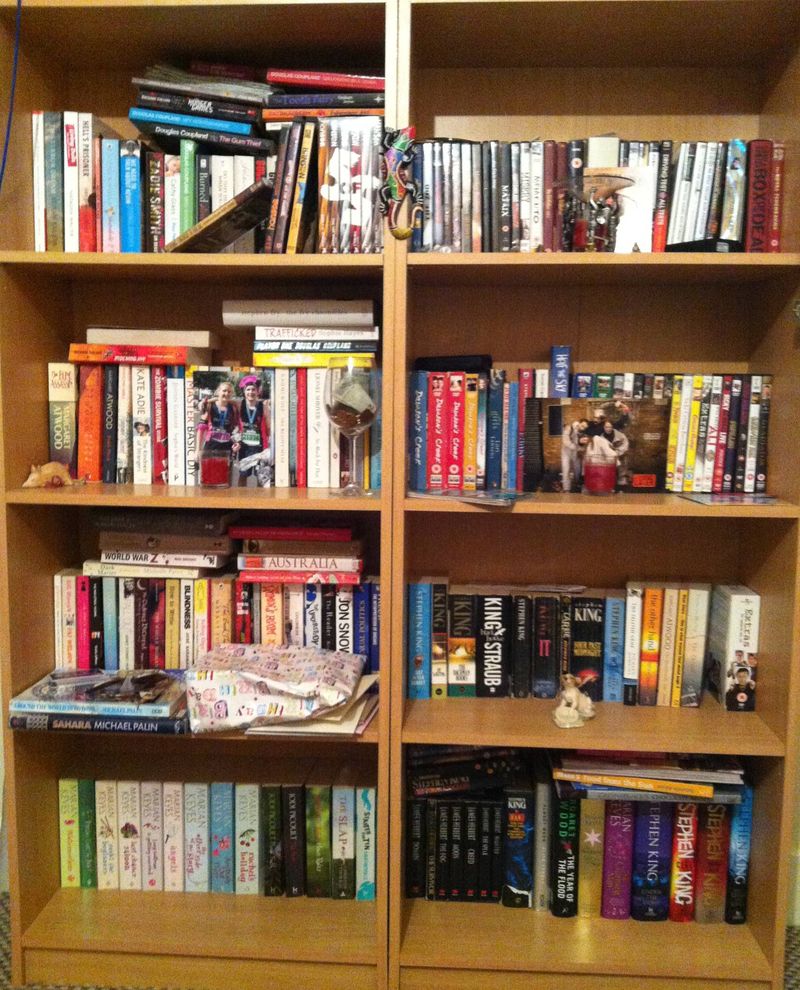 03 Dec

How to Sell your Stuff and Boost your Travel Fund

One way we managed to significantly boost our travel fund was by selling a lot of our stuff. We realised, we're not going to use all those old gadgets and books, DVDs and other clutter while we're on the road, so why not turn them into travel cash instead?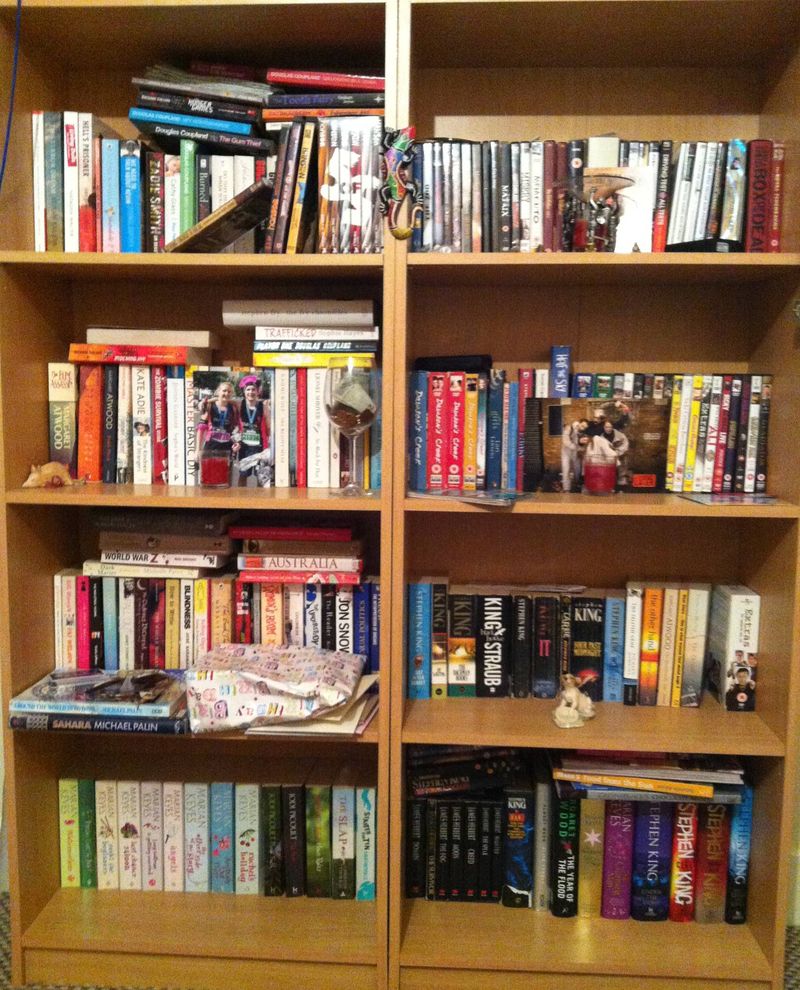 What to Sell
This really depends on how much and what type of stuff you have, what your travels plans are and whether you have any available storage. We plan to travel for an extended period of time and don't have a set itinerary or return date, so we want to get rid of pretty much all of our stuff – bar a couple of boxes of sentimental items which we'll store at our parents' houses. This includes old uni work, photos, notebooks and diaries, a few prized books and some important documents.
Where to Sell your Stuff
There are so many different ways you can sell your unwanted belongings to boost that travel fund, here are the main ones:
Auction Sites
Some of the best known places to sell online are auction sites like ebay.
Advantages

: you can sell to a global audience and products may sell for much more than you expected if a bidding war breaks out. You can also sell fairly securely through PayPal and sort out complaints through their dispute resolution service.

Disadvantages

: high listing and purchase fees for both ebay and PayPal. Selling on auction sites is time consuming; you'll need to spend time listing everything and then sending items off. One of the biggest drawbacks we found is that buyers can be unreliable and pull out of a sale; there are also a lot of scams around to watch out for and a cap on the amount of postage you can charge.
Free Selling Sites
These sites allow you to list your products for free and sell them to people without charge. Examples include Gumtree.
Advantages:

these sites don't charge fees and are good for selling items locally, which is especially useful if you have bulky items to get rid of.

 

Prices can also be negotiated with the buyer.

Disadvantages:

we found it more difficult to sell items on Gumtree and buyers were generally less reliable and there are some scams in operation. However, we did have some success stories; a very old laptop was listed for £30, however, the woman who came to pick it up was so pleased that she actually paid £40!
Specialist Product Sites
This includes companies which buy up certain products, like We Buy DVDs and Music Magpie.
Advantages:

there aren't many places you can sell CDs for cash or sell used DVDs and make much money. That's why we found websites like Music Magpie useful; we could sell our goods in bulk without having to pay any postage fees. You can also view the prices offered online before selling.

Disadvantages

: the prices offered are very low, sometimes only a few pence.

 

These companies also only take items in good condition and will refuse to pay for products which don't meet their standards.
Car Boot Sales/Garage Sales
We have been intending to do a car boot sale for the past couple of years but just never got around to it.
Advantages:

selling face-to-face can be fun, you could also make some good deals.

Disadvantages:

this type of selling takes a lot of time and effort. At a car boot sale you'll be in direct competition with other sellers and it's likely items won't sell for much.

 

You'll usually have to pay a small fee to take part in a sale.
Other ways of Selling your Stuff
Family and friends

– some of our highest-priced tems were sold to family; Andrew's brothers are buying his car and bike.

Word of mouth

– keep your ears and eyes open for people planning to move house or looking for certain products.

Amazon marketplace

– can be good for specialised items like textbooks, however, payment is only given in Amazon vouchers.
How much did we make by Selling our Stuff?
Altogether we've made just over £2,000 from selling our stuff (and we still have a couple of things left to get rid of too). That's a big chunk of cash to add to the travel fund. The biggest bonus is that we don't miss anything we've sold (well, Andrew might miss his bike, but I won't miss having to worry about him being killed on the damn thing).
What does this go to show you? That none of this stuff really matters – none of it is essential to our lives, to our happiness or wellbeing. And you know what? Having less stuff feels good – really good, especially when we think that all our old clutter will buy us as much as three months travelling in Asia!
| | | | | |
| --- | --- | --- | --- | --- |
| Product | Sold on | Total price * | Total Fees ** | Net Profit |
| Nintendo DS & games | ebay | £56 | £13.90 | £42.10 |
| Violet Blackberry | ebay | £78 | £15.08 | £62.92 |
| Family Guy Box Set | ebay | £6.05 | £3.55 | £2.50 |
| Family Guy Box Set | ebay | £5.05 | £3.36 | £1.69 |
| ThunderCats DVD | ebay | £4.64 | £3.31 | £1.33 |
| Playstation 2 Games | ebay | £7.49 | £4.23 | £3.26 |
| Motorola SLVR phone | ebay | £17 | £8.19 | £8.81 |
| Digital Camera | ebay | £20 | £7.05 | £13.31 |
| Wii & Games | Gumtree | £80 | £1.30 | £78.70 |
| iPhone 3 | ebay | £227.75 | £34.83 | £192.92 |
| Motorola PBL phone | ebay | £44 | £8.92 | £35.08 |
| Rat cage | Gumtree | £15 | £0.00 | £15.00 |
| Natwest China Piggybanks | ebay | £56.98 | £18.55 | £38.43 |
| Model Car | ebay | £15.50 | £9.03 | £6.47 |
| Sex & the City 1-6 | ebay | £14 | £8.00 | £6.25 |
| Alias box set | ebay | £4.95 | £4.04 | £0.91 |
| Indiana Jones DVD | ebay | £11.75 | £4.04 | £7.71 |
| Very old Advent laptop | Gumtree | £40 | £0.00 | £40.00 |
| CDs & DVDs | We buy dvds | £50 | £0.00 | £50.00 |
| CDs & DVDs | Music magpie | £50 | £0.00 | £50.00 |
| Hi-Fi | Gumtree | £10 | £0.00 | £10.00 |
| Car – Ford Focus (2002) | Andrew's brother | £700 | £0.00 | £700 |
| Bike – Trek 1.1 & gear | Andrew's brother | £200 | £0.00 | £200.00 |
| Furniture for a one-bed flat | Landlord | £500 | £0.00 | £500.00 |
| Printer & Scanner | Gumtree |  £10 | £0.00 | £10  |
| Dell Inspiron Laptop | Gumtree |  £150 | £0.00 | £150 |
| Slow Cooker | Not Sold |   | £0.00 |   |
| Electric Hand Mixer | Gumtree |  £10 | £0.00 | £10  |
| Total |   | £2,385 | £147.38 | £2,237.39 |
*Total price includes a postage charge
**Total fees are comprised of ebay selling fees, PayPal fees and postage and packaging costs
Tips for Selling your Stuff
Start early

– the process of sorting out what you want to sell and how you're going to do it will always take longer than you think; people won't get back to you and items won't sell on the first go. We began selling our stuff over a year ago and we still have things to get rid of.

You won't get much for books –

I have shelves full of books – I love them and there are some I can't bear to part with, so they'll be relocated to my mum's. In the interest of space, however, I'm getting rid of most of them. Selling old books is a very difficult task, you might have success selling at boot sales and even through specialist book sites like Green Metropolis, but we have hardly managed to shift any. Book selling sites seem to have specific items they're looking for and if yours don't fit the bill you'll likely have to do what I'm doing – give them away to friends, family or charity.

Sell your electronics –

We made the most cash from electrical items; even extremely old ones fetched unexpectedly high prices; one old Motorola handset went for £44 when a bidding war broke out on ebay and our old relic of a laptop sold for £40.

Sell DVDs and CDs in bulk

 

– as previously mentioned, CDs and DVDs don't fetch much, unless perhaps you have some rare or limited edition items. So, we found the best option was just to suck it up and sell in bulk, realising that we've made a massive loss considering how much we paid for them.

For pick-up only items use free listing sites –

large or expensive items will be difficult and costly to post so it's better to be patient and wait for a local buyer on a site like Gumtree. It took us a few goes at advertising before we eventually found a buyer for my rat cage (yes, we used to keep pet rats!).

Wait for no fee days

– ebay often hold 'no listing fee' days or weekends, wait for these to save some cash when selling there.

Ask around

– it's always worth asking friends and family whether they want your stuff, the answers might surprise you and it's a hell of a lot quicker and simpler to sell to people you know.

Be creative

– look out for unique selling opportunities, for instance, we've done a deal with our landlord whereby he's buying all our furniture and kitchenware for £500 which we're taking off our rent payments. This is saving us a whole lot of heavy lifting and hassle – we might have been able to generate a bit of extra cash if we'd sold items separately, but we think we found the most pain-free way to sell furniture.

Be honest about items

–don't lie about quality or embellish descriptions of your items; buyers will complain if they get less than they expected! We accidently sold one item with a chip in it which we ended up having to give a partial refund on.

Sell everything

you can

– it's only stuff and think of how much it could boost your travel fund!

Give it away

– if you can't sell or store stuff, give it away – getting rid of clutter leaves you free to set out on that trip you've always dreamed of!
Have you got any other tips on how to sell your stuff to raise money for travelling?