18 Dec

Long term travel insurance 2018 update

Finding backpackers insurance has been the most difficult travel planning task so far. I left Andrew the task of researching and buying our long term travel insurance while he was on autumn school holidays and I was at work.  He found a great deal, a £253 year-long policy! That's one more task crossed off the list, or so I thought…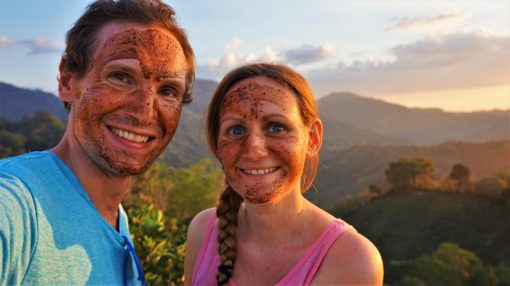 2018 travel insurance update
Since writing this initial article in 2013, we've used a number of long term travel insurance providers including Globelink, Explorer, Admiral and OUL Direct. If you're looking for Globelink International reviews, we used the company for 15 months and had no problems with them, the customer service was very good and the price fair (£576 for two people). Luckily, we never had to make a claim so we can't comment on the process.
We also bought additional travel insurance from World Nomads when trekking to Everest Base Camp. This cost £175 for two people for 15 days of hiking at altitude. Fortunately, we've never had to claim on our travel insurance yet, but we still make sure to check the small print carefully. Check out how we select travel insurance below.
Our currently policy for travelling in South America for 230 days is from Explorer Travel Insurance. It gives us £5 million medical cover including repatriation costs, £750 baggage cover, £125 passport cover and £1m personal liability cover. The total cost is £190 for two people. We also still use Photoguard for extra cover for our electronics, this now costs about £80 per year. In addition, we have a £10 per month insurance policy with PC World to cover Amy's Macbook too.
Always read the small print
Flash back to 2013: It was only when I sat down to write this post that I actually started reading the small print of our contract. It said: 'This policy is not valid for one way trips'. Considering that we don't have return tickets to the UK, that means ours wouldn't be covered. To make matters worse, by the time I discovered this it was already long past the cooling-off period during which we could get a full refund, so we stood to lose £253 of our hard-earned travel savings. Fortunately, after much scolding from me about not bothering to read the small print, Andrew managed to get a hold of the company. After some begging, he miraculously wrangled a full refund. Lucky for him is all I can say.
What to look for in the best long term travel insurance
So, back to square one and hours of searching online, comparing policies, calling companies and slowly loosing our minds. Here's the thing about backpacking travel insurance:
Most policies don't allow you to make claims when you're actually travelling, you have to wait until you return home to do that.
Even so called long term travel insurance policies require that you have a return ticket home booked, or you at least need to be able to prove that you intend to return to your home country (with a letter of employment, for example).
Most policies don't cover many of your valuables. Typically, insurance policies offer around £1,500 baggage cover, with a single item value limit of around £150 and a total valuable limit of around £200.
So, what's the best backpacker travel insurance for us?
In the end we only found two companies which would allow us to make claims while abroad and to travel without intending to return home at the end of the policy. Here are the details based on 12 months' cover:
| | | |
| --- | --- | --- |
|   | World Nomads   | Globelink International |
| Countries covered | Worldwide | Worldwide |
| Medical cover (excess) | £3,000,000 (£100) | £5,000,000 (£40) |
| Baggage cover (excess) | £1,250 (£75) | £1,000 (£40) |
| Single item limit | £100 | £150 |
| Valuables limit | £400 | £150 |
| Policy cost per person | £462.39 | |
| Policy cost for a couple | £923 | £441  |
*Figures are sourced from the respective companies
Although we've heard rave reviews about World Nomads, which is the only real nomad travel insurance company out there, we decided not to go with them. While we don't expect to get extremely cheap backpacker travel insurance, we think that they're just too expensive, especially considering their policy wouldn't even cover our electronics.
Globelink International Travel Insurance, on the other hand, isn't as well known but costs less than half the price of World Nomads. In fact, the Globelink excess is also much cheaper and they actually offer more medical cover. The only problem we can foresee is that they can only cover us for a total time period of 18 months. After that  we'll be classed as permanent travellers and will need private travel insurance. World Nomads, in comparison, allow you to continue extending your policy.
In the end, we chose to go for 15 months' cover (the most you can get online) with Globelink. We'll extend this to 18 when we're on the road. So, the total cost of our travel insurance, for two people for 15 months is £576.
* We've been told that Globelink no longer allow one-way trips on their policies, so maybe World Nomads is the way to go now.
Pin Me For Later!
Travel insurance for our electronics
All sorted now? Not quite. We still needed additional insurance to cover our travel laptop, camera, phones and Kindles while we're travelling. We took out additional gadget insurance to cover our electronics for 12 months with PhotoGuard, this cost us £48.
*The information in this article is based on our own personal research. Please do your own before you take out any travel insurance. Please also bear in mind that we are from England, therefore we don't have private medical insurance because we're covered by the National Health Service. Let us know in the comments below what long term travel insurance you use.