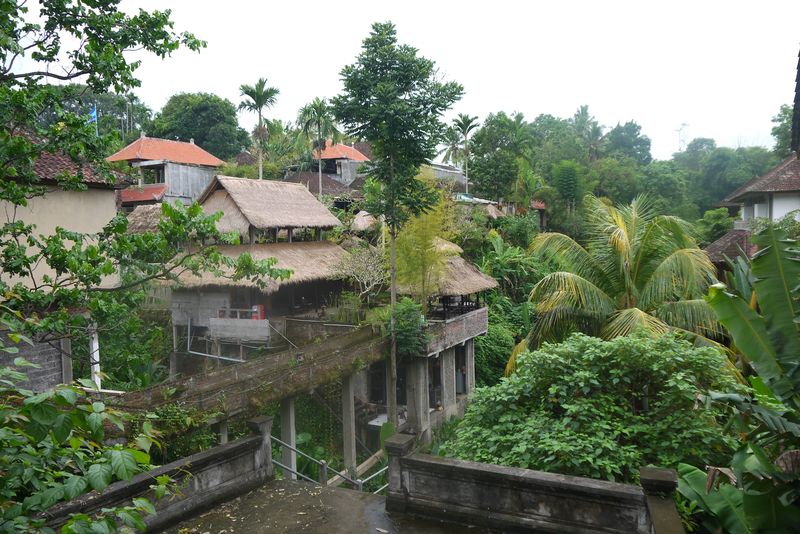 25 Jun

Places to See and Things to do in Bali

No trip to Indonesia would be complete without visiting Bali, the most well-known of all the country's 17,000 islands. We spent more than half our six-week trip to Indonesia in Bali exploring the beaches, rice paddies, volcanoes and temples. We ate tasty vegetarian meals, trekked and cycled in Ubud, experienced the bright lights of Kuta and chilled out in Kerobokan – here's the story of our trip to Bali.
Touchdown in Kuta
We've made no secret about it; we had a pretty rough time in Java. One of the things that kept us going during the first week of our trip to Indonesia was knowing that we were going to visit Bali next, home of beautiful beaches, cheap massages and elaborate temples. We weren't however, too excited about our first stop on the island: Indonesia's version of Benidorm; the place where Australians go to party – Kuta.
So what did we make of it? Yes, Kuta was full of western fast-food restaurants, shops selling knock-off watches and handbags and touts hassling you at every turn. The beaches were crowded and the streets full of more tourists than locals, the centre was crammed with noisy bars and clubs packed with drunken revellers and you couldn't walk for five minutes without being offered drugs.
Somehow, though, we didn't mind Kuta. After feeling so out of place in Java where we hardly saw any other travellers and had locals asking if they could take pictures of us all the time, we were happy to blend in for a while and become one of the faceless tourist crowd. We found a cheap, nice place to stay (minus the cockroaches that came out of the bathroom drain) and spent a lot of time working and resting, it was just what we needed. I even got to catch up with my little brother, who is on his own five month trip around Asia, Australia and New Zealand; it was great to see a familiar face and compare travel stories.
Exploring Ubud
Made famous as the place Liz Gilbert lived in Eat, Pray, Love, Ubud was the first spot in Indonesia to really steal our hearts. Although it's only a couple of hours away from Kuta, Ubud might as well be in an entirely different island; the temperature is much cooler, green forests and rice paddies replace the beaches and there's less of a party atmosphere. Ubud is known as the cultural hub of Bali and is packed with independent restaurants, cafes, markets and shops – there's not a McDonalds in sight.
We loved the laid-back, bohemian atmosphere in Ubud and spent a couple of weeks there gorging on vegetarian dishes, hiking through forests and rice paddies and visiting temples. We also spent a day on a cycling tour in Northern Bali, visiting Mount Batur, coffee plantations and a traditional Balinese family compound. Aside from a terrifying experience at the Monkey Forest, we had a great time in Ubud and found it hard to drag ourselves away.
Chilling out in Kerobokan
If you're looking for things to do in Bali and want to get away from the tourist crowds, head to Kerobokan. The town lies only forty minutes away from Kuta and is great if you want to experience a quieter vibe and streets that aren't choked with bars and party-goers. If you're into surfing, one of the best spots in Bali to catch waves is the nearby Echo Beach. We headed there one afternoon for lunch and to watch suffers tackle the giant waves; you can rent surf boards if you want to have a go or opt for a body board instead for something a bit more tame.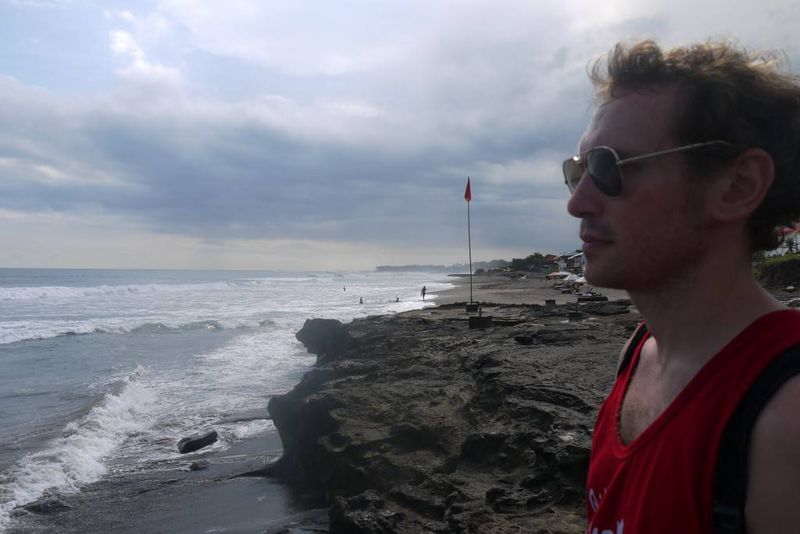 There aren't many tourist focused bars and restaurants in Kerobokan, however, my brother did tip us off about a place he found when he stayed there: the Plumbers Arms. We headed to this British pub a couple of times to unashamedly stuff our faces with cheese and pickle sandwiches, baked potatoes and burgers; a little taste of home was just what we needed after more than three months away.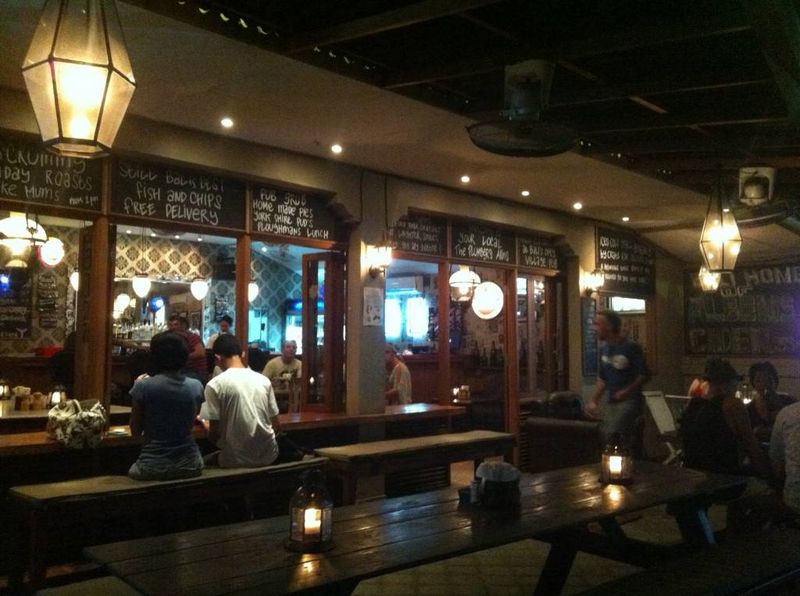 Pin Me For Later!