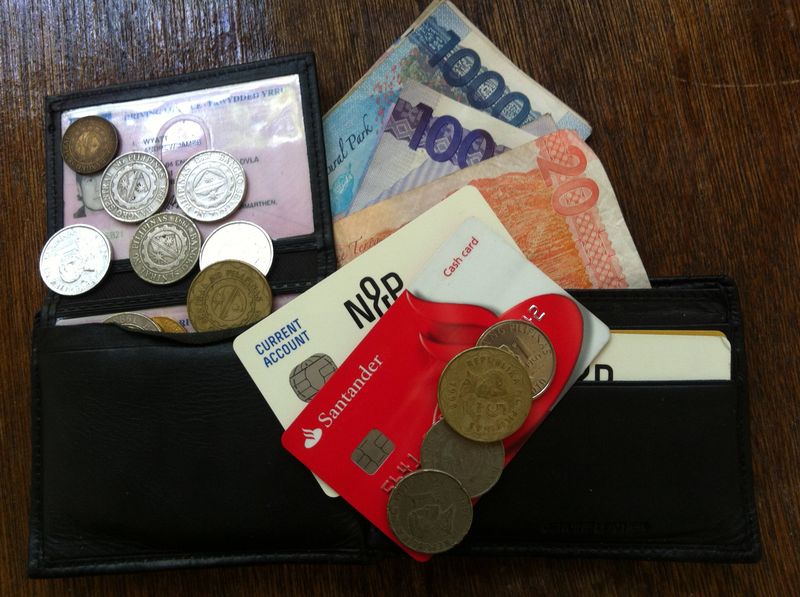 25 Jul

The Travel Budget Fanatics

We all want to make our hard-earned travel savings last as long as we can on the road, but when Andrew and I got to Indonesia we became obsessed with spending as little as possible, with disastrous results – here's how becoming travel budget fanatics almost ruined our trip.
Letting go of our Travel Savings
We spent three long years dreaming about travelling the world while we toiled away in our jobs back in London. Once we'd paid off our immediate debts we started saving for our trip, watching as every month our account filled up and pushed us ever closer to our departure date. There's no doubt that it's difficult to make the shift from living so frugally for years and saving as much of our earnings as possible to suddenly being out there travelling, watching cash leak from our bank account each day without a steady income to replenish it.
To make this adjustment in spending habits even harder, we started our trip in two of the most expensive countries possible – New Zealand and Australia. Even though we tried to cut costs by staying in cheap hostels and cooking our own meals while we were there, we still had an expensive, but amazing, couple of months. We ended up spending wildly on exciting adventures like skydiving, glacier hiking and snorkelling on the Great Barrier Reef; rationalising that these were once-in-a-lifetime experiences and there was no point spending years saving to fly half-way across the world and refuse to spend any money.
Although we don't regret a second of our time in New Zealand and Australia, we did spend a fair chunk of our savings while we were there, so we were looking forward to giving our bank account a rest when we flew on to Asia and our next destination: Indonesia.
Becoming Travel Budget Fanatics
When we were in the travel planning stages of our trip I remember scouring the internet for daily travel budgets. Working from those and our hazy memories of how cheap it had been for us to travel in Thailand in 2009, we set ourselves a daily travel budget of £30 to cover all of the countries we were planning to visit in Asia. That was our first mistake.
We've learnt the hard way that setting budgets before you travel only leads to anxiety and disappointment. The truth is, although you can spend hours researching the cost of hotels and activities before you arrive, it's hard to know exactly how much groceries or petrol might cost in a particular country. You don't know whether you'll need to replace lost items of clothing; end up booking an extra tour or head to a part of the country you hadn't planned on visiting. Even spending small amounts that you didn't factor in, such as cough medicine, postcards and tips add up, not to mention unforeseen costs such as airport taxes or restaurant service charges.
So far on our trip, we've smashed every single travel budget we set for ourselves before we left the UK. Instead of spending our expected £85 per day for the first two months of our trip, in New Zealand we spent £122 and £99 in Australia. No wonder then, that  we were panicking slightly once we reached Indonesia; we became fixated on sticking to our planned £30 per day (to cover both of us) and here's the bottom line: it made us miserable.
In order to meet our meagre travel budget for Indonesia we had to limit our activities and how far we travelled, stay in some grottier places than we would have liked and forego little luxuries like air conditioning and hot water. We started skipping meals and buying the cheapest – which often ended up being the most unhealthy – food. We used the cheapest forms of transport possible, even if they were uncomfortable and long-winded. We became paranoid, anxious and agitated, checking our costs obsessively and calculating whether we could afford every purchase. Although we did almost meet our overall spending target in Indonesia it was at great personal cost; there were arguments and bitter victories, frustrations and disappointments; we became our own worst enemies – the travel budget fanatics.
It wasn't until our breakdown in the Gili Islands that we started to realise how much our strict budget was affecting our experience and our mood. We resolved, then and there, to relax our spending immediately and to avoid setting any more budgets for ourselves in future. That doesn't mean that we're going to spend like crazy, we're still going to travel on a budget, but we are going to eat three meals a day and afford ourselves the luxury of a hot shower every now and then and we're definitely not going to pass up experiences and activities because they're too costly.
We do think it's useful to have a rough budget in mind to keep our spending under control while we travel and we'll continue to track our expenses using Trail Wallet. Now, however, we intend to set a tentative, more realistic budget once we've been in a country for a week or so and can better gauge how much our time there will cost. We're not going to beat ourselves up if we don't meet our targets though – we're not going to let the travel budget fanatics emerge again to ruin our trip.
Pin Me!
How do you manage your money while you travel; are you a budget fanatic too?