23 Jun

Settling in Split

These days small, ordinary things count as luxuries. Things like being able to sit down at a proper table everyday to write and having a kettle and four different types of tea within touching distance. This is where I'm sitting now, in our apartment in Split. Here the kitchen cupboards are stocked with food, we sleep in the same bed every night, watch TV programmes on our comfy sofa and have a washing machine at our complete disposal. For me, these temporary home comforts have become as wonderful as the moment we step off a plane in a brand new country – well, almost.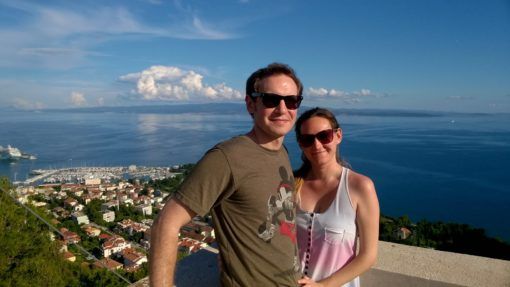 Settling in Split, Croatia, for Five Weeks
The bus from Dubrovnik to Split took us along Croatia's trademark Dalmatian coast, along a windy road with hulking, bald mountains on one side and the sea on the other, its brilliant blue blending into the summer sky above. On the way we passed through Montenegro and the bus paused at both ends so an official could step aboard and check our passports. After four hours we began to divert inland slightly and the roads became wider and busier as we approached Split, our home for the next five weeks.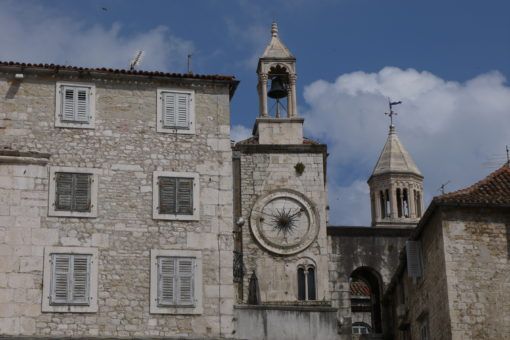 Split is a very different beast to Dubrovnik. The harbour is more chaotic and from the Old Town by the sea, the city sprawls outwards in a modern mass of concrete apartment blocks, supermarkets and noisy highways. Our apartment lies in amongst this muddle of soviet-era buildings; we have a Lidl supermarket just down the road, a pebble beach within walking distance and a bus stop where we can catch a ten-minute ride into the heart of Split's historic Old Town.
The setting might not be idyllic, but we love our apartment. It's modern and equipped with everything we need. We stock up on groceries and cook every day; we poach eggs and make endless cups of tea. We hang our washing out on the balcony and use the super-fast internet connection to watch TV programmes and get some work done. We enjoy the peace of having our own space and being able to unpack all of our belongings – we're happy in our temporary home.
Our New Vlog and Renting an Apartment in Croatia
To give you an even more in-depth glimpse into what it's like to travel full-time, we're going to start publishing a new Vlog every week about our current adventures. For the first edition we're sharing a short tour of our lovely Airbnb apartment in Split; take a look and let us know what you think. You can head on over to our YouTube channel if you'd like to subscribe to our channel and keep up-to-date with our weekly Vlogs.
By the way, if you've never used Airbnb before but would like to give it a try, you you can get £20 free credit to spend on the site if you sign up using this link.
Exploring Split and the Dalmatian Coast
Split is a great base from which to discover some of the Dalmatian Coast's most beautiful sights, so when Bonner, a friend from the UK, visited we rented a car and spent long days exploring national parks, seaside towns, hillside forts and Roman ruins. We went to the beach, caught the ferry to a nearby island and hiked up to the top of Marjan Park to get an aerial view of Split.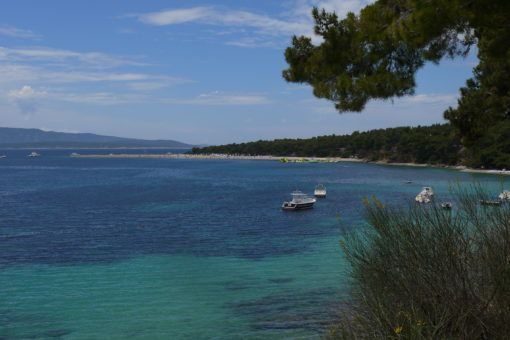 In the evenings we wandered the narrow streets of the Old Town and along the Riva, the long promenade lined with bars and restaurants. We ate fish in Croatian Konobas, had drinks in tiny bars, gobbled crepes smothered in chocolate and sampled various flavours of ice cream.
On Bonner's last night we sat on a bench overlooking the sea, watching the sun set over Split as people took selfies on a pier. We talked about how drastically our plans and lives had changed since we last saw each other in London in January. Back then we could never have predicted that we'd meet again in Croatia just months later, or that Andrew and I would have scrapped our life in Spain and booked tickets back to Thailand in August.
For all the uncertainty we've experienced this year, I'm glad that life has brought us here, to this beautiful ancient city by the sea with the promise of new adventures glistening on the horizon.
Pin Me!