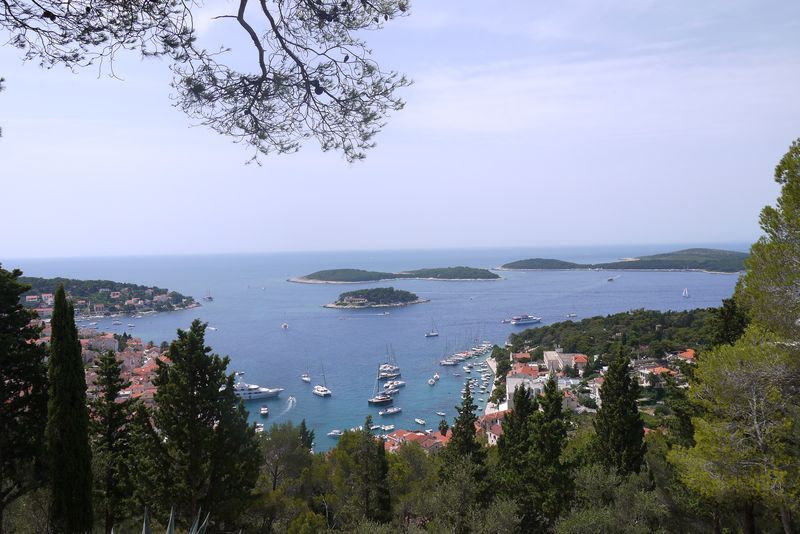 17 Jul

Our Split Island Hopping Experience

You'll find some of the best Croatian islands just off the coast of Split, and hopping from one to the next is a perfect way to get a taste of Dalmatia. Brac, Hvar, Vis and Solta are all packed with pebbly beaches, mountains topped by ancient forts, monasteries and seaside towns full of colonial buildings, churches and restaurants serving fresh fish. There are caves and lagoons to discover, mountains, fields of lavender and never-ending views of the Adriatic Sea.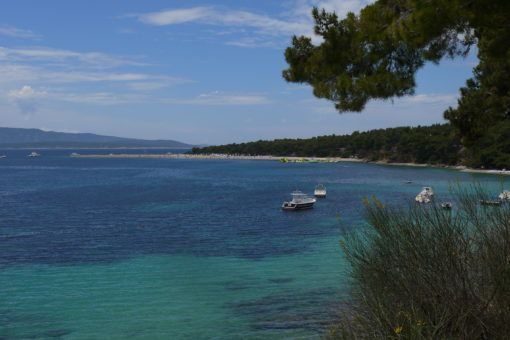 Split Island Hopping – Where to Go
As you walk along the waterfront next to Split's Old Town, you'll see dozens of tour companies offering one- to seven-day boat trips from Split to explore the islands of Brac, Hvar, Vis and Solta. Each island has its own distinct feel, history and culture. Vis, for instance, is surrounded by tiny islets and is unspoilt and wild, having been shut off from foreign visitors during communist Yugoslavia times. Solta is known for its traditional Croatian way of life; donkeys are a common form of transport and fishing is the main industry. Although we stayed in Split for a month, we opted to visit just two islands during our stay; to keep costs down we took day trips to Brac and Hvar using the Jadrolinija ferry line.
A Daytrip to Brac
Brac is the third largest Croatian island and it takes just 50 minutes to get there by boat from Split. The island has small seaside villages like Skrip and Murvica to explore, medieval ruins, museums, caves and monasteries. You can hike to the 780 metre summit of Vidova Gora to get a view over Bol and Croatia's most famous beach: Zlatni Rat, which sticks out in a thin spike into the sea.
After a smooth crossing from Split we took the local bus over to Bol, a beach town on the other side of the island with a holiday vibe. The bus trip was reminiscent of hair-raising journeys we've taken in Asia along precarious mountain roads with only a flimsy guardrail protecting us from a sheer drop below; I even spotted the rusty remains of a smashed car half-way down the hillside. You can't fault the ocean views though.
We spent most of the afternoon on Zlatni Rat resting on the pebbly beach, occasionally wading out into the cold, clear shallows and watching all the wind and kite surfers flying across the sea. There was time for ice cream and a stroll along the waterfront before we made our way back to the ferry port in Supetar, a quiet harbour town.
Visiting Hvar
Hvar is touted as one of the Adriatic's most beautiful islands and as soon as we stepped off the boat in Hvar town we could see why. The port was packed with swanky yachts and the Old Town, which is surrounded by the remnants of protective walls, was full of narrow stone streets decorated with bright purple and orange flowers. Around every corner there were architectural treasures including monasteries, churches and hilltop fortresses; in the main plaza, St Stephen's Square, stands a sand-coloured bell tower and cathedral.
We considered taking the bus from Hvar town over to Stari Grad, a former ancient Greek colony, but decided instead to spend our few precious hours on the island exploring Hvar town and the nearby area. We started by following a zig-zag path up to the fortress, from the top we took in the views of Hvar Town from above and the sea dotted with a chain of Pakleni islands. In the hot midday sun we wandered back down and strolled through the town, along the waterfront and out to a shady spot on some rocks by the sea. I sat, watching boats pass and gazing out to the nearby islands while Andrew swam in the glassy water, spotting swarms of colourful fish.
You could spend days on Hvar, driving around the island exploring its tiny villages and historical towns. The southern side of the island is full of vineyards and less-frequented beaches and you can hire a boat or take a water taxi to visit the most popular surrounding islands, the Paklenis, which are protected due to their unique vegetation and have some rare sandy beaches.
Our Hvar Vlog
To get a more in-depth look at Hvar, you can check out this Vlog about our daytrip to the island. We're now producing weekly Vlogs about our adventures and would love you to follow along by subscribing to our YouTube Channel. If you have anything specific you'd like us to include in our Vlogs or any questions you'd like answered, let us know in the comments below.
We bought boat tickets from the Jadrolinija booth at Split Port on the day of travel. Return tickets to Brac cost us 66 CKN each (£6.75). A return journey to Hvar cost 180 CKN (£19) each as we took the faster catamaran during peak season in June.
Pin Me!