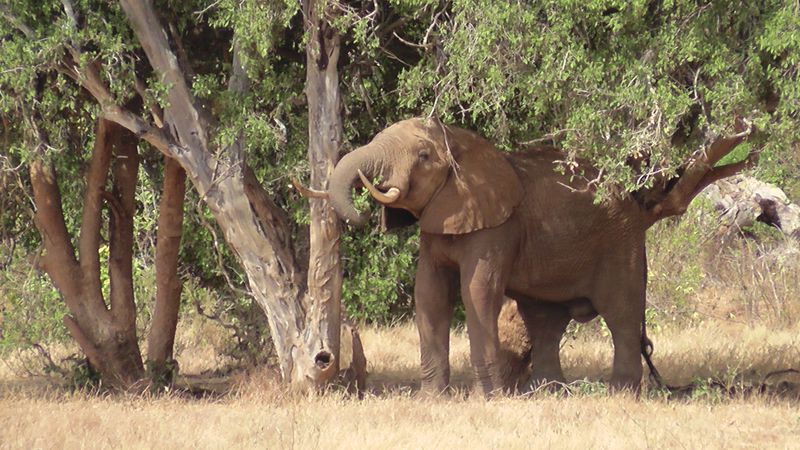 12 Mar

Why Choose an All Inclusive Holiday?

Since we left the UK in 2013, Andrew and I have travelled independently through 18 different countries. As an obsessive travel planner, I don't mind the hours of research that goes into finding the cheapest flights, searching for accommodation and looking up ways to get around countries using local buses, trains, tuk tuks, boats and taxis. Travelling independently allows us to save a lot of money which buys us more time on the road, but what if you have less time to spare and a bigger budget? Could an all inclusive holiday be a better choice for you?
Our Experiences with All Inclusive Holidays
Even though Andrew and I class ourselves as independent, mid-budget travellers these days, we're no strangers to all inclusive holidays. When I was a teenager I went on several of these breaks with my large family to Spain. I remember lazy days filled with sunbathing and swimming in the hotel pools, eating unlimited ice cream and enjoying the entertainment and discos in the evenings. While we didn't leave our resorts often, we did take several outings to nearby water parks or sightseeing trips.
Many years ago, Andrew and I also took a short all inclusive winter break to Tunisia to escape the dire British weather. We spent our days basking in the sun, having massages and taking advantage of the free local beer on offer in the evenings. In 2010, we went on our most expensive package family holiday to date, to the stunning Voyager Hotel in Mombasa, Kenya. While we count the safari we took during this trip as one of our top travel experiences of all time, I still cringe a bit when I think of all the money we spent on the luxury hotel.
Benefits
So, what are the benefits of an all inclusive holiday compared with independent travel?
Price – all inclusive travel can be great value for money, especially for big families. Paying a set price up front for all your main expenses like food, drinks, transport and accommodation, means you can budget for your trip easily and pay for it before you arrive. Sure, you'll have extra expenses on top such as day trips and gifts, but the main costs are covered. All-inclusive holidays definitely worked out cheaper for my parents when I was a kid, as my three brothers and I could eat and drink whatever we wanted throughout the day.
In contrast, Andrew and I have found that travelling independently can be incredibly cost-effective as we are able to search out the cheapest flights, book accommodation separately, use local transport and eat low-cost, local food. Independent travel is especially cheap in Asia, where we spent an average of £1,050 a month but it does take effort to constantly budget and track our expenses.
Ease – booking an all inclusive package through a travel company means that all the flights and transfers are dealt with for you and once you're at your resort, there are normally reps on hand to give you information about the local area and organise tours for you. Hotels are equipped with everything you need including restaurants, several swimming pools, evening entertainment, gyms and spas, water sports and kid's clubs. You can have an incredibly easy, relaxing holiday without even leaving the hotel grounds.
Yes, travelling independently is a lot more work, you have to plan and book everything yourself but it also gives you more freedom to do what you want. You may get a better taste of local life if you travel independently and you'll explore more by venturing out for meals and activities, rather than having them all right on your doorstep in a resort.
Protection – most all inclusive breaks are ATOL protected, which means that you're insured if the holiday company or resort you're booking through goes bust. When you travel independently, you don't have this level of protection but booking flights with a travel credit card and having good travel insurance can help if your plans go wrong.
Is All Inclusive Travel right for you?
I believe that all travel is valuable and life enhancing, that's why I've invested the last few years of my life on exploring as much of the world as I can.  I also recognise that everyone travels for different reasons and there's no right or wrong way to do so, as long as you're travelling responsibly and don't hurt people, animals or wildlife in the process. While some people might look forward to a two-week holiday in the sun filled with pure relaxation, others might be searching for a dose of adventure, a full-on cultural experience or any number of other things.
Andrew and I have found that we much prefer the freedom and flexibility of independent travel and prefer to move slowly, getting to know an area in more depth and even living and working in certain places, such as Hanoi in Vietnam, for months at a time. We live and travel frugally and this suits us, we find we can have a good quality of life without splashing the cash.
However, we both have big families who have less time to travel and bigger budgets, so when we go away with them, we opt to stay in shared villas and adapt to a more lavish travel style.Last summer, we holidayed with both our families at villas in  Spain and Italy, which was the perfect way to spend quality time together.
Pin me for later!
We know that our lifestyle isn't typical and that most people have less time to dedicate to travel, which can sometimes mean they have a bigger budget to spend on holidays. If you're travelling with a large party and are looking for a stress-free option where everything is taken care of for you, an all inclusive break could be a great option for you.