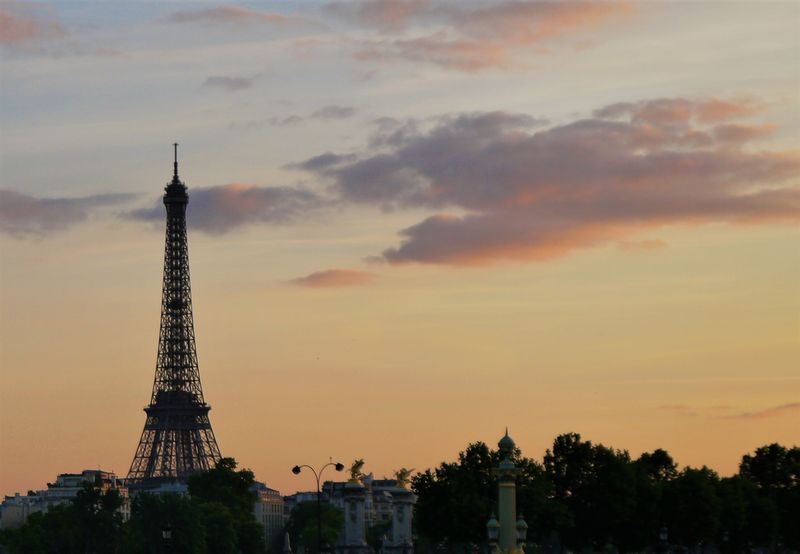 27 Jul

My Paris Wish List

Want to know one of my biggest travel oversights? I've never been to Paris. Although it lies just across the channel from the UK and I've visited France many times, I've just never made it to the iconic capital. Since we'll be heading back from Prague to the UK for Christmas, could this be the year when I finally get to fulfil my Paris wish list?
My top five Paris wish list
Paris is one of Europe's largest and busiest capital cities, so we'd book our accommodation in advance. Here are the top five sights on my Paris wish list.
Notre Dame cathedral
I love a good cathedral and Notre Dame is one of the best in the world, a triumph of gothic architecture that's been replicated in destinations as far-flung as Ho Chi Minh City in Vietnam. Construction dates back to the 10th century and the building is full of ornate statues and facades and stained-glass windows. You can climb over 300 steps for stellar views from the towers across Paris, or explore Notre Dame's underground crypts.
Price of visiting Notre Dame: free.
Notre Dame opening hours: 8am – 6.45pm Monday to Friday, 8am – 7.15pm Saturday and Sunday. Open every day of the year.
Official Notre Dame website.
The Eiffel Tower
What would a trip to Paris be without visiting the Eiffel Tower? Constructed in 1889 and used as a communications tower, this striking beast is one of the most visited attractions on the planet. I'd take the lift right to the top for those famous panoramic views of Paris.
Eiffel Tower cost: €17 to take the lift to the top, €7 for the stairs or €11 for the lift to the second floor.
Eiffel Tower opening hours: 9am – 11.45pm from mid-June to early September. The rest of the year, the tower is open from 9.30am – 11.45pm.
Official Eiffel Tower website.
Pin Me For Later!
Musee du Louvre
With its unique glass pyramid and collection of over 35,000 works of art, the Louvre is the world's most-visited museum. Although I'm not a huge art fan, I'd make an exception to see Leonardo da Vinci's Mona Lisa and peruse the Greek sculptures and Egyptian tombs.
Ticket cost for Musee du Louvre: €15 for adults, but free on the first Sunday of every month between October and March.
Louvre opening hours: closed Tuesdays and on January 1st, May 1st and December 25th. Open 9am – 6pm except on Wednesdays and Fridays, when it closes at 9.45pm.
Official Musee du Louvre website.
Arc de Triomphe
After strolling along the picturesque Champs Elysees, I'd stop to photograph the Arc de Triomphe, commissioned by Napoleon to remember those who fought in the Napoleonic wars. The arc is adorned with ornate sculptures, the names of battles and the Tomb of the Unknown Soldier, to commemorate those who died during WWI. You can climb the stairs to a viewing platform at the top of the Arc de Triomphe.
Cost of going up the Arc de Triomphe: €12.
Arc de Triomphe opening hours: every day except January 1st, May 1st and 8th, 14th July, 11th November and 25th December. Open 10am – 10.30pm, except from April to September when it closes at 11pm.
Official Arc de Triomphe website.
Sacre Coeur
It's worth spending at least an afternoon in Paris exploring the quirky Montmartre neighbourhood. At its heart lies the white, castle-like peaks of the Sacre Coeur, the Sacred Heart Basilica of Montmartre. Built in Roman-Byzantine style, the building is famous for its huge ceiling mosaic and views from the top of its ivory domes.
Cost of visiting the Sacre Coeur: free.
Sacre Coeur opening times: all year from 6am to 10.30pm.
Official Sacre Coeur website.
Have you been to the City of Light? What should I add to my Paris wish list?