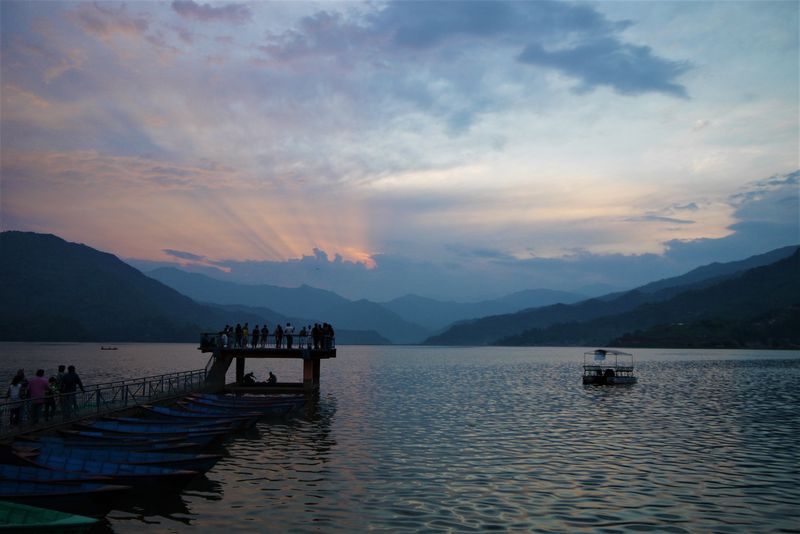 24 Dec

Our 2017 travel roundup

Posted at 11:33h

in

Belgium

,

Czech Republic

,

Germany

,

London

,

Nepal

,

Portugal

,

Portugal

,

Road Trips

,

Slovenia

,

Sri Lanka

,

Thailand

,

Thoughts on Travel

,

Vietnam

6 Comments

As the year draws to a close and we prepare to leave for South America in January, it's time to take a look at our 2017 travel roundup. I feel incredibly blessed to have enjoyed yet another year full of new experiences, adventures and travel. In 2017, we managed to live in Thailand, trek to Everest Base Camp, explore Sri Lanka and road-trip around Europe. We got married, went vegan, continued to earn a living remotely and, of course, blogged about it all.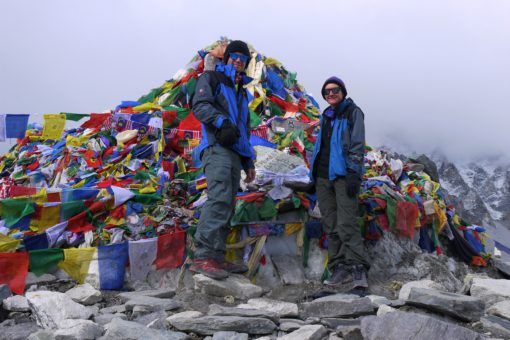 Our month-by-month 2017 travel round-up and highlights
January: Chiang Mai
We started the year living in the idyllic haven that is Chiang Mai, Thailand. I still miss our incredible apartment and the lifestyle we had there, one filled with like-minded friends and vegan restaurants, Buddhist temples, colourful festivals and yoga classes. To kick off 2017, we put work on hold and took a spin on the Mae Hong Son Loop where we discovered the Switzerland of Northern Thailand, the country's longest bamboo bridge and endless mountain views.
This was also the month that we got married in Chiang Mai. We did so without fuss or fanfare, guests, rings, name changes or a ceremony – we simply hired a solicitor who helped us fill out the paperwork at the local office. You can read about why we decided to get hitched and how we got married in Thailand here. Despite keeping it low-key, we did take a honeymoon break in the mountains where we had spa treatments and ate dinner under the stars.
February: Chiang Mai and Vietnam
In February, it was time to refresh our Thai visa, so we headed back to our former home, Hanoi. It had been nearly two years since we lived and worked as teachers in Vietnam's insane capital city and it was strange to return, especially since the people we used to share our life with in Hanoi have also long-since left.
Still, we had fun rediscovering the good, bad and crazy aspects of the city, as well as meeting up with other teachers and digital nomads we met through this blog. The second half of our trip to Vietnam was somewhat of a travel fail as we headed up to foggy Sapa, a place we had once loved and were sad to find unrecognisable due to extreme construction work and a huge influx of tourism.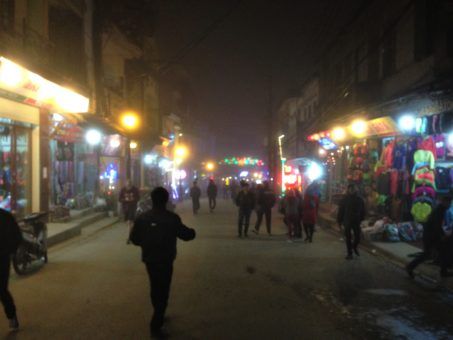 March/April: Chiang Mai
This was a bittersweet time for us as we started making preparations to leave Thailand and realised just how much we were going to miss our home in Chiang Mai. As well as working insanely hard to earn as much money as possible before heading to Nepal, we also tried to make the most of our remaining time in Thailand.
To break in our new trekking shoes, we hiked the Monk's Trail in Chiang Mai and flew down to Koh Lanta for a week of island fun which was filled with neon sunsets, beach walks, boat trips and visits to an animal shelter. Our final adventure in Thailand was celebrating Songkran, the New Year festival which involves giant water fights in the streets, parties, parades and Buddhist ceremonies.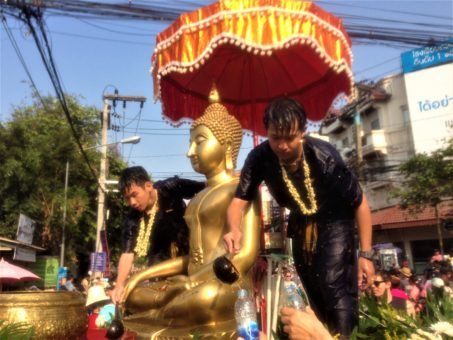 April/May: Nepal
After comfy life in Chiang Mai, Nepal was a total shock to the senses. We spent a week in Kathmandu organising permits and buying gear for our Everest Base Camp trek and trying to get to grips with this chaotic, colourful city that's unlike any other place I've visited. It was lovely to meet up with some familiar faces, our friends the Normans Running Wild, who had just completed the EBC trek and were recovering in Kathmandu. Next came our most epic adventure of the year – trekking to Base Camp.
Things didn't get off to a great start when our extremely bumpy flight in a terrifying 16-seater plane was diverted and then cancelled due to bad weather and we ended up back in Kathmandu after a full day of stress, air sickness and a mammoth migraine. We were elated to finally make it to Lukla the next day and begin the trek, which took us through pine forests and over suspension bridges to the barren yet beautiful heights of the Himalayas.
We trekked through all weathers, froze at night in tea houses, battled with altitude sickness and stomach troubles and struggled to carry all our own gear – but we made it. Despite the hardships we faced at the time, the trek was by far my most incredible travel experience to date. I feel so fortunate to have spent time in the Himalayas and stood at the foot of the world's most mighty mountain. It was one hell of a challenge, but one I'm so glad to have faced.
May: Nepal/Sri Lanka
We arrived back in Kathmandu sick, exhausted and dirty but extremely happy. After taking a long, hot shower we booked a bus to Pokhara, a beautiful town that lies at the foot of the Annapurna mountain range. We spent a week there recovering, catching up on work and enjoying the incredible views in comfort.
With our month in Nepal over, we flew to Sri Lanka, which felt like absolute paradise. Our trip was filled with kind, welcoming people, tea plantations and rice paddies, mountains and ancient cities. We were lucky to stay in some luxurious places, including a boutique hill-top hotel in Kandy and an eco-jungle resort.
Highlights included visiting tea factories and climbing Sigiriya Rock, hiking in Ella, seeing elephants in Kaudulla National Park and being surrounded by monkeys that were wild enough not to try and mug us (a rarity in many touristy parts of Asia). I'm thoroughly ashamed that I still haven't gotten around to writing up all my adventures from this beautiful country.
June, July, August: UK
Ok, so we probably spent way more time than was necessary in the UK this year. However, it did give us a chance to house and pig sit around London, attend some weddings, explore North Wales, hike Mount Snowdon and catch up with family and friends. We also bought a car and started planning our autumn road-trip around Europe.
During the summer our online work, which had been flowing so smoothly, died down and we learnt some hard lessons about the unpredictability and seasonality of working as digital nomads. Things picked up again in the autumn and I'll be publishing a new post soon about what our first full year as digital nomads was like and our work plans for the future.
September/October – from The Netherlands to Portugal
In September, we finally began our road trip through Europe! First stop was Amsterdam, where we wandered canal-lined streets, visited the Anne Frank House and met up with our friend Loes who we met whilst teaching in Vietnam (Amsterdam post still to come). Next, we drove all the way down to the Algarve, Portugal where we enjoyed our favourite house sit to date with pigs and dogs in a converted farm house.
It's safe to say that we totally fell in love with Portugal, so much so that we're now considering it as a permanent European base for the future. Our love only increased as we headed upwards to explore the capital, Lisbon, and spent a month near Porto. We also took day trips to scenic cities, beaches and gorges. It helped that the weather was beautiful and everyone we met was friendly. We will be back!
November: Porto to Prague via Germany and Slovenia
After waving a fond farewell to Porto, we embarked on another epic journey through Spain and France to Germany, where we explored one of my favourite ever castles, Neuschwanstein. Next up was a week in Slovenia, a country with the cutest capital city and countryside dotted with mountains and lakes, including Bled which is definitely worthy of all its hype.
Onwards to the Czech Republic and a return to Prague, a city we love for its gothic architecture, bustling vibe, hilltop castle and cobbled streets.
December: Prague, Cologne, Bruges and the UK
Our month in Prague was one packed with work, sightseeing and family visits. We took walking tours, sampled Czech beer, dined at vegan restaurants, saw a show at the National Theatre and spent hours wandering the historical streets. We got our festive groove on at the Christmas markets and thoroughly froze as the temperatures dropped below freezing, we even got some snow!
Our road trip ended with a drive back to the UK via Cologne and the most spectacular Christmas markets I've ever seen. We also spent a final night in Bruges, which is the most beautiful European city we've visited to date.
We're ending 2017 here in the UK, celebrating Christmas and New Year with family while we look ahead to a 2018 and a new set of adventures in 2018.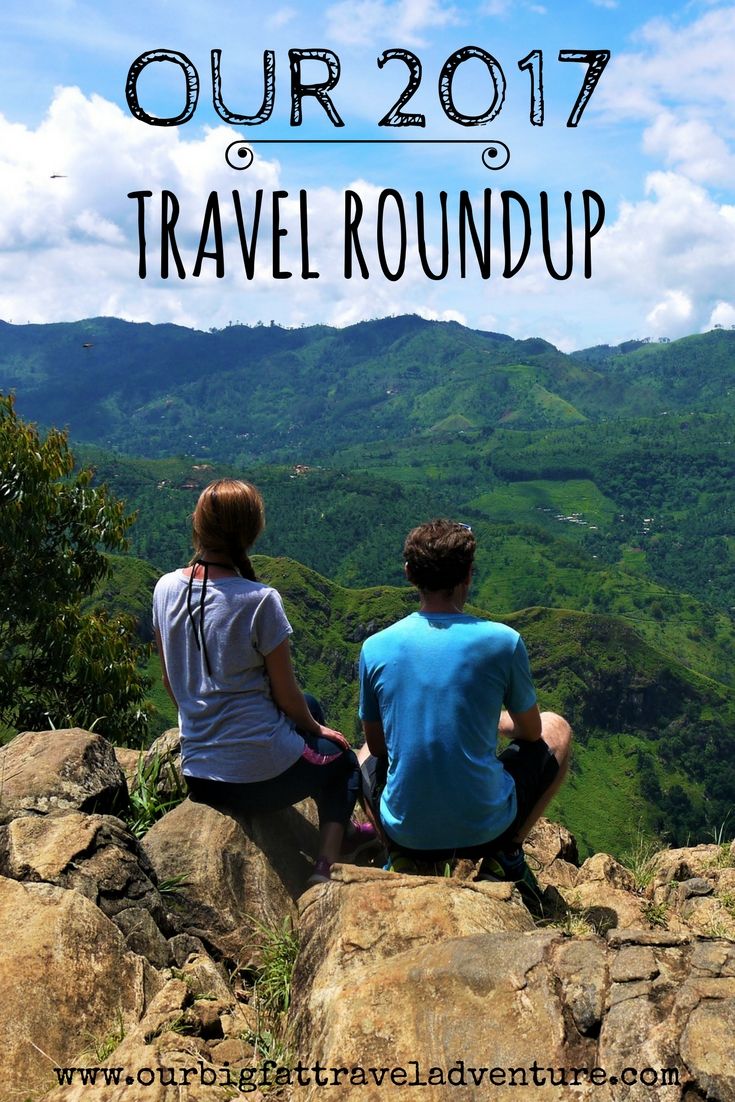 Pin Me For Later!
Have a great Christmas and New Year and thanks so much to everyone who has followed our journey in 2017. What were your favourite trips of 2017 and where are you headed next year?