03 Mar

Celebrating six years of travel and a life update

Spring has finally arrived in the Algarve! In fact, it feels almost summer-like with temperatures topping 20 degrees. Today is the start of Andrew's half-term break and the holy week carnival celebrations here in Portugal, as well as our six-year Travelversary. Six years ago, we were saying our final goodbyes to family and heading to Heathrow to start a new life abroad. Can you believe it?

Life, love and travel
How we've changed from the (slightly chunky), naïve backpackers from 2013! Back then, we'd never travelled for more than a few weeks at a time and had no idea what we were getting into. My travel blog was sparkly and new, our bank account was fully topped up and all we had to begin our new life was a one-way ticket to New Zealand.


It's hard to remember exactly how scary it felt, stepping on that plane. I do remember freaking out when we arrived in New Zealand and it finally hit me that we didn't have jobs or a home to go back to. Then there was Andrew's breakdown three months in when we finally stopped still in Indonesia. Fast forward a couple of years and things really fell apart during our failed move to Spain.


At times, the journey hasn't been easy. There have been points where we've been down to the wire with our finances and had to really hustle to find work and continue travelling. We've missed family events and lost touch with people along the way. But, I wouldn't change it for anything. I'd do it all again, no hesitation. March 3rd will always be special to me, as it marks the day we really began living our best life.


Year seven
Sure, we move around a lot less now and I definitely don't blog as much as I used to. These days, we spend more time working and live closer to the UK. We're six years older and have this dazzling bank of memories and experiences that have altered our lives and bound us closer together. My heart is as filled with wanderlust and longs for adventure just as much as it did six years ago. I still love travel with a passion.
Right now, we don't really know where year seven will take us. You might have guessed that the Algarve hasn't been the silver bullet we thought it would be. When we moved here, we really hoped it would be the answer to everything – a low-cost base where we could be happy. However, we discovered pretty early on that it wasn't for us, not long-term anyway. So, where does that leave us?
All we know so far is that Andrew will be leaving his teaching job here at the end of June. We're hoping to get a good few months of sunny Portuguese weather in before then so we can make the most of living in a beach location. We also have trips planned this week and during Easter up to central Portugal. At the end of June, we'll pack up and drive back to the UK, via Paris.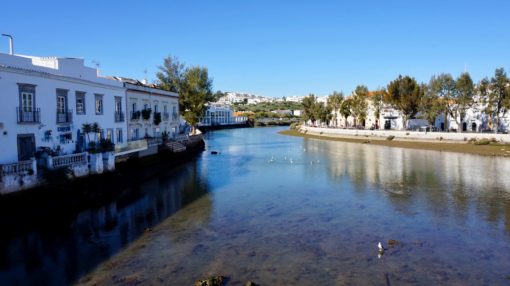 We're super excited to be spending most of July in South Africa exploring Cape Town, driving the Garden Route and taking safaris. In August, we have a family holiday and a vegan campout to enjoy, plus some major life stuff to sort out. Andrew has started applying for teaching roles for September, so we'll keep you posted on how that works out, but it looks like a return to London is on the cards.

Life update
It's no secret that winter hasn't been particularly easy for me in Portugal. Generally, I find January and February difficult months, especially in cold-weather countries, and negative thoughts tend to creep in around this time. I know I'm not alone here and many people suffer from low-level depression in these bleak months. Fortunately, as the weather's changing and life is picking up pace again, I feel much more excited for the future.
I also had a mood-boost in February during a whirlwind trip back to the UK. I spent a weekend in London with my Mum, when we saw my favourite band, Hanson, perform at the Royal Festival Hall and caught Boyzone's last ever show at Wembley Arena. My Mum and I have been going to see them off and on over the last 20 years, so it was a nostalgic trip for us.



Back in Hampshire, I celebrated my Nan's 86th birthday with family, got to catch up with my newest nephew Barney and  take my four-year-old nephew Alfie on a trip to Paulton's Park. He's become a real dare-devil and loves riding the biggest rollercoasters, it was great fun! If you have young kids and are looking for a day out in the UK, Paulton's is a good choice.



Stuck in Portugal for work, Andrew flew over at the end of the week so we could celebrate his sister's wedding. We rented a car and drove over to beautiful Berkeley Castle near our university city, Bristol. It was an amazing setting for a wedding, with a ceremony in a stately hall and unbelievably perfect weather for February. We got to spend some time with our cute niece Mallory and celebrate with all of Andrew's family.



Before we flew back last Sunday, we had a final night in Bristol catching up with our friend Bonner over vegan burgers and Marmite fries. The only downside to the week was arriving home with a stomach bug that swept the wedding. After a night of non-stop vomiting and struggling to meet some freelance deadlines while feeling exhausted all week, I'm now ready to enjoy the half-term week with Andrew.


That's it for now! Thanks for reading and wherever you are in the world, I hope you're enjoying a life full of love and adventure.