01 Jan

2019 travel round-up and new year plans

Happy New Year from the UK, where we've just spent Christmas with family in Wales and Hampshire. The days have been filled with drizzly dog walks, baby time with our growing horde of nephews and nieces, festive TV and (perhaps too much) delicious vegan food. As per usual, now's the time to take a look back at 2019 – which marks the end of a transformative decade – and start planning adventures for the new year, so here goes.

A decade of travel
As one decade ends and a new one begins, I've been thinking back on how much our lives have changed over the last 10 years. This was the decade we finally dared to leave the UK and swapped a life of daily grind for endless adventure, embracing all its uncertainties and somehow (I still have no idea how) managing to fund everything from USA road trips and European excursions to South African adventures, epic Nepal treks and backpacking trips through Asia, Australasia and South America.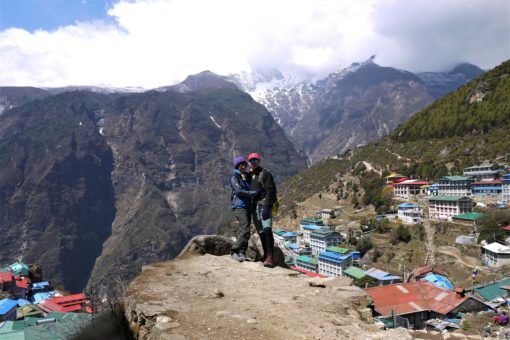 Since leaving the UK in 2013 with around £25,000 in savings, we've visited over 30 countries across six continents and lived in Thailand, Vietnam and Portugal. It sounds like a cliché, but it's the stuff we've learned along the way that means the most. We're so used to change now that we're not scared to try new things, however impossible they may seem, and we've figured out how to make money and live frugally wherever we are in the world. Most importantly, we've learned about the world we live in and how incredibly fortunate we are to have the opportunities we do.

Our 2019 travel round-up
This was our most static year of travel since leaving the UK in 2013 and while we split our time between just three countries, this gave us space to yet again re-evaluate our lifestyle. As the years go by, I realise just how important it is to constantly re-examine the way we live and choices we make – it's a never-ending process. Whether we're on a fast-paced backpacking trip or based in one place, every experience has something to teach us about how we want to live moving forward.

January – July: Portugal, UK
January saw us back in the Algarve in a simple, daily working routine. Looking back now, my world was so small, I'd spend most days working in our chilly apartment and taking lone, afternoon walks down to the beach. In mid-Feb we headed back to the UK for Andrew's sister's wedding and after that, the weather brightened, along with my mood. During Andrew's half-term break, we took a road trip up to Central Portugal, which was lush with forests and waterfalls, a stark contrast to the arid Algarve.
The trip gave us a much-needed travel boost and we revelled in exploring Coimbra and the beautiful Bussaco Forest, which is dotted with crumbling hermitages, grand palaces and moss-covered water features. Driving through the countryside was a feast for the eyes, with green hills stretching off into the distance and tiny, red-roofed towns.
Just a month later, Easter afforded us the chance to head further north to our favourite Portuguese city, Porto, where we wandered the city's cobbled streets, riverfront and crossed its huge, iron bridges. After a few days, we set off with Andrew's parents on a road trip through the Douro Valley, an area packed with vineyards and sweeping mountain viewpoints.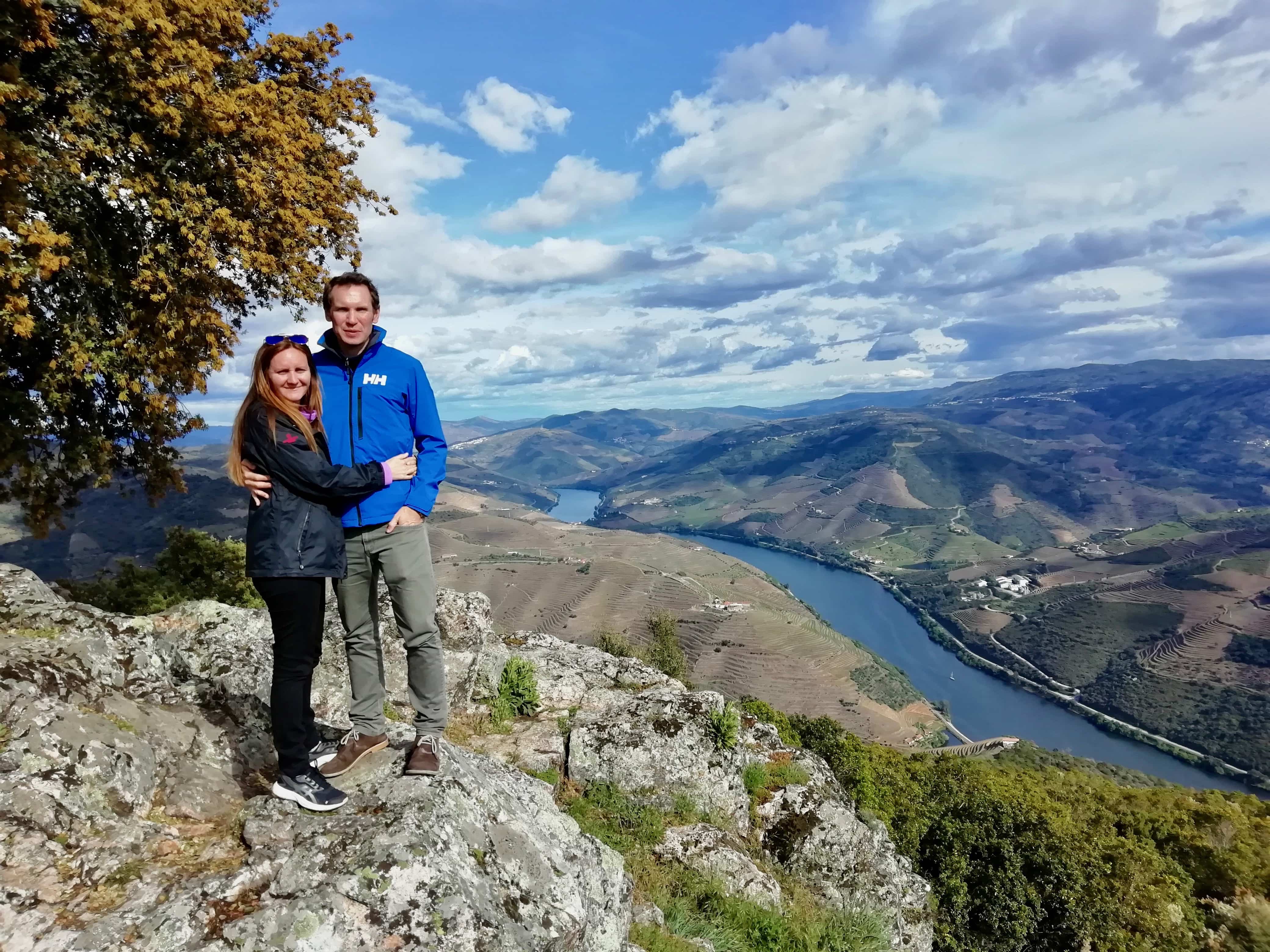 Back in the Algarve, I enjoyed our final weeks as the sun grew stronger and I could swim every afternoon and really appreciate the region's charms. Friends came to visit and we made final trips to our favourite spots, including Lagos and the Ponte de Piedade. When it came time to leave our Algarve apartment in June, I did so easily, with no regrets.

July – France and South Africa
I was so happy to be back in travel mode as we gunned our way across Europe, making a stop in Paris for an intense dose of city sightseeing. After a brief stop in the UK, we flew to South Africa for a month-long adventure on the west coast. We promptly fell in love with Cape Town, which combined two of my favourite landscapes – the city and mountains – along with a turbulent coastline.
Our Cape Town highlights included hiking to the top of Lion's Head for awesome views of Table Mountain, the city basin and sea and visiting the Kirstenbosch Botanical Gardens. One of our favourite drives was out along Chapman's Peak to Boulder's Beach, where we saw cute African Penguins. We couldn't visit Cape Town without delving into its torrid past, which we learnt about on a trip to Robben Island and the harrowing District Six Museum.
Travelling out of the city, we devised a Garden Route road trip itinerary that took in some of the Cape's most incredible sights. We hiked in pristine national parks, toured the 20-million-year-old Cango Caves, took a boat trip on Knysna Lagoon and soaked up views of South Africa's jagged coastline. We ended the trip with a stop at Addo Elephant National Park for a self-drive safari, where we caught a glimpse of some of the country's iconic wildlife.

August – December: UK, Portugal
August saw us back in the UK, with a brief week-long return to the Algarve for a holiday with Andrew's family. As autumn dawned, we set about filling our calendar with as many London housesits as possible. Our plan was to completely avoid the crazy rental market, which so far, we've managed to do because London has so many housesitting opportunities. This has allowed us to save thousands of pounds in rent and bills to date.
We've enjoyed some awesome stays around the city, particularly by the Thames, looking after a collection of cats and dogs along the way. Andrew has been busy supply teaching all over the city and I've focused on writing. There are so many opportunities to be found and within a month of being in London, I scored a full-time, three-month writing contract and established new freelance contacts which will hopefully lead to more work in 2020.



The weeks have flown by in a busy blur and I've so loved being back in the city, seeing friends and visiting family often. Our life feels full to the brim and the constant movement of housesitting and a heavy workload has kept my wanderlust in check – for now. We've also enjoyed delving into the vegan scene, getting involved in activism and having access to so many new restaurants.
It hasn't all been easy, though. I really miss having an adventure on the horizon and crave warmer climes. On top of that, I've hardly been able to look at the news since the horrendous UK election result which made us seriously question why we had returned to the UK in the first place. Now, as January dawns, I know I'll have to work hard to stave off the depression of dark, bitterly cold winter days.
2020 travel and life plans
Which brings me on to our plans for the New Year. I'm hoping to get through January with a packed work schedule, trips to Oxford and Center Parcs and by studying my Canada Rough Guide. That's right, we're planning a long-overdue trip to Canada this summer, with a side-visit to Seattle and Yellowstone National Park in the USA. It'll be a long trip and our main one of the year, which I know is going to be epic.
Aside from a possible Easter holiday, that's all we have planned travel-wise so far for 2020. After years of jam-packed exploration, it feels strange to have just one adventure on the calendar but there are some key reasons why we're scaling back on travel this year. The main one is that, with the future so uncertain in so many ways (politically and environmentally to say the least), we really feel that we need our own base in the UK, hence our plan to build a Tiny Home.
Why a Tiny Home and not a conventional house? The simple answer is that we want to bypass the insane UK housing system which is an absolute shitstorm – overpriced and inefficient, not to mention a key factor in social and generational inequality in the UK. I don't think a home should be something you spend your entire life paying for – I just want something simple to call our own. Another huge reason is that we like living a minimalist lifestyle and we want to build something that's eco-friendly, moveable and can potentially function completely off-grid.
It's an uncertain dream, one we're not even sure ourselves will be possible but then again, a decade ago we never imagined living nomadically and travelling the world was feasible, yet that's what we've been doing for the last seven years. Unfortunately, the Tiny House movement isn't as established in the UK as it is in other parts of the world, so there's a lot of research and planning to be done.
At the moment, we're saving more money than we have done in years, so we're going to continue housesitting and working in the UK, with a goal of raising around £50,000 to start our build. With the help of a small loan, who knows, we could be set to build as early as summer 2021. With housing taken care of, we'll have the flexibility to travel and live abroad with the security of a base of our own to come back to.
What do you think? Any suggestions for our summer trip or Tiny House plans? Wherever you are in the world and whatever you have planned for 2020, I hope it's an amazing one.