20 Apr

How to Teach English in Vietnam E-Book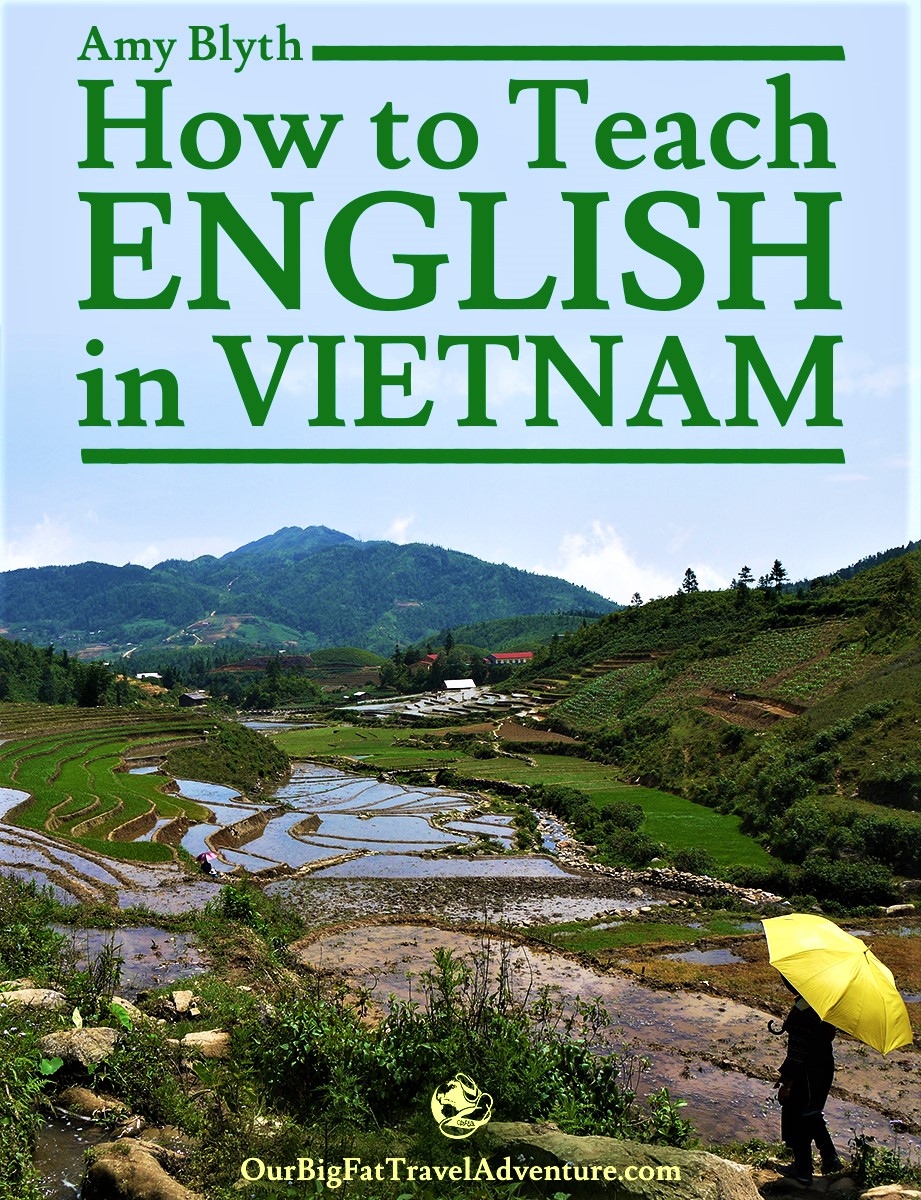 So, you want to teach in Vietnam? Then you're in for one hell of an adventure. Andrew and I spent a year teaching in Hanoi and it was one of the most incredible, crazy periods of our lives. We get many queries from readers about how they can move to Vietnam to teach, so we've created this How to Teach English in Vietnam e-book to answer all your questions. Want to know how to find a job in Vietnam, what you can expect to earn, where to get a visa and how to find an apartment? Our e-book covers all this information and more.
You can buy our e-book How to Teach English in Vietnam by clicking on the purchase button below.
The book includes over 70 pages of detailed information and resources about teaching and living in Vietnam. We hope this book answers all of your questions, but if it doesn't, feel free to email us about anything else you need to know. We'd love to support you on your teaching journey and may be able to personally connect you with employers in Hanoi. Here's a look at what information is covered in the book.
How to Teach English in Vietnam Contents
Teaching in Vietnam Basics
Vietnam basics
Why teach in Vietnam?
Teaching locations
Types of teaching jobs
Academic year and school holidays
School day and grade system
Weather
Finding a Teaching Job in Vietnam
Work permits
Qualifications and experience
Teaching for non-native English speakers
Should you find a job before arriving in Vietnam?
Where to find teaching jobs
Applying for a job
The interview phase
Questions to ask before you accept a role
How Much can you Earn?
Example teaching salaries
How much money can you save?
Moving to Vietnam
What to bring
Visas
Insurance
Finding an apartment
Banking
Transport
Phones, internet and bills
Living and Teaching in Vietnam
Daily life
Festivals
What's teaching in Vietnam like?
An average teaching day
What's the Cost of Living in Vietnam?
Rental prices
Transport
Food
Utilities
Tax and student loans
Extras
Resources
About Vietnam
Visas
Work permits
Insurance
Apartment listings and estate agents
Banks
Phone networks
Internet providers
Language centres and international schools
Job sites and boards
Teaching recruitment agencies
Forums and Facebook pages
TEFL teaching resources
Blog posts about teaching in Vietnam
Blog posts about living in Vietnam
Blog posts about travelling in Vietnam
Vietnam book recommendations
Pin Me For Later!