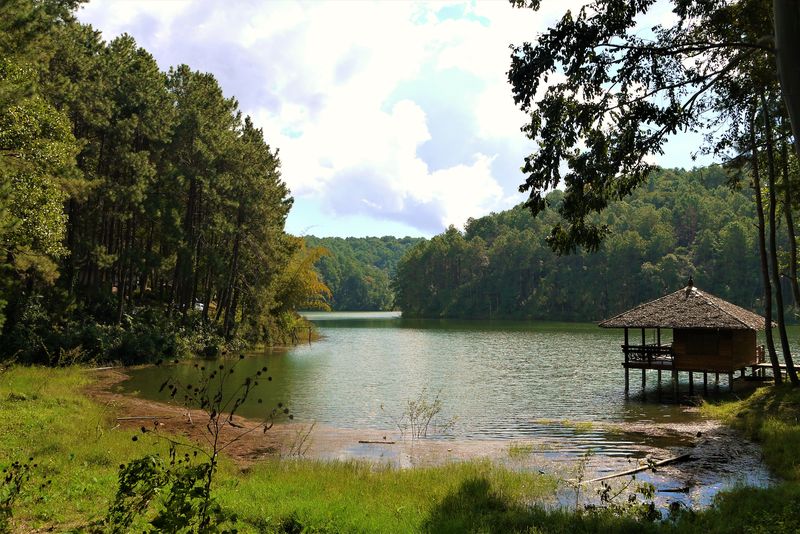 13 Jan

Our Big Fat 2017 Travel Plans

Instead of making New Year's resolutions, I make travel plans for the year ahead. So, where in the world will our adventures take us in 2017? As we know from experience, things don't always work out as we expect them to, but here's a look at our big fat 2017 travel plans to date.
2017 Travel Plans: January
This month we're sticking around our much-loved base in Chiang Mai. So far we've already spent a thrilling day (and at least £80) at the immigration office extending our 60-day Thai visas from Penang. After spending more money than planned recently we're focusing on reducing our outgoings at the moment and taking on as much freelance work as possible. We do have one big surprise event this month though, we're getting married! Here's why we've decided to tie the knot here in the Land of Smiles and the process of how we're getting married in Thailand.
February
Life will go on as usual in Chiang Mai, with the exception of a visa run to Vietnam at the end of the month. We'll be heading back to our former home in Hanoi, the place we lived and taught English in for 10 months back in 2014/15. I have no idea how I'll feel when we return to Hanoi, a city that drove me absolutely mental, even though I loved it. While we're there, Andrew will pick up some recruitment wages from our old employer; a much safer option after the last payment was sent electronically and temporarily lost in transit. Hopefully we'll have time to head out to the countryside in Northern Vietnam for a few days, which is one of my favourite parts of Asia.
March and April
We'll be back in Thailand working, saving and enjoying life in Chiang Mai. If we've got the time and money, perhaps we'll take some short trips down south to the islands. In April we're excited to experience our second Songkran, the Thai New Year festival, which is essentially a giant water fight in the streets.
May
Time for a complete change, one that I'm equally excited and nervous about: Nepal. It feels like a long time since we really stepped out of our comfort zones and I'm sure that's exactly what Nepal will do for me. We're hoping to trek to Everest Base Camp which I expect will be no easy feat when you take into account the cold and altitude. In addition, we're looking into volunteering in Nepal with All Hands, the organisation we worked with in the Philippines after typhoon Haiyan. May will also be a challenge because we'll be almost completely offline and won't be able to work. I'm looking forward to this digital detox, but I also worry how it will affect our earnings and savings.
June
Next up is Sri Lanka, another brand new destination for us. So far we have a short press stay at a hotel lined up, but that's it. Friends have told us to go to Kandy, perhaps take a safari and visit some of Sri Lanka's famous UNESCO sites and tea plantations. Hopefully we'll have time to relax by the beach as well before we fly back to the UK on the 16th for our annual summer visit.
July and August
As usual, we'll spend time in the UK with family and friends and hopefully find another great house sit in London. Throughout the summer we'll be continuing our online work and it'll be interesting to see how that pans out, as I'd one day love to work freelance while living semi-permanently in London. If we can work out a sustainable digital income over the next few years, that is. In August, we'll be in Wales for a family wedding and we're toying with the idea of borrowing a dog from my parents and camper-vanning around Wales for a while. This is another experiment to see whether we could potentially travel full-time around Europe in a camper with our very own hound one day.
September to December
That's as far as our formal 2017 travel plans go, but here are a few things we're considering for the rest of the year:
House sitting around Europe – this would require us to be flexible and just see what comes up. We like the idea of looking after pets though and exploring new places while continuing to work online.
Renting an apartment in Eastern Europe – we loved travelling in Eastern Europe over the summer, so another idea is to pick a destination and rent an apartment for up to six months. Estonia? Czech Republic? Romania? Croatia? Whichever country we choose, we'll continue mixing online work with road-trip style travel.
December in Prague – whatever happens, we're pretty set on the idea of spending most of December in Prague, a city we fell in love with when we visited last year. I want frosty weather, glittering lights, dark evenings, cosy pubs and Christmas markets. We'd love to rent a two-bed apartment so family and friends can pop out and visit if they want to.
Christmas in Blighty – it's highly likely that we'll fly back to spend Christmas in the UK with family. Celebrating in Asia just isn't the same and I recently found myself really missing festivities back in the UK.
New Year's in Edinburgh – Hogmanay in Edinburgh has been on my wish-list since we visited the city several years ago. I would love to grab some friends, bag an apartment and head up to this fairytale city for a magical celebration.
Of course, as we know from strange events of 2016, anything can happen, especially when you live the kind of transient lifestyle we do. So it's possible that these plans could change completely and I'll be reading this back in a year's time from a totally different part of the world. That's all part of the fun I suppose!
Pin me for later!
Thank you to everyone who's followed our adventures to date and I hope you'll stick with us in 2017.
What are your travel and life plans for this year?