10 Sep

Choosing our Travel Backpacks

Like most aspiring travellers, we're trying to find ways to get rid of our possessions so that we can travel as lightly as possible when we're on the road. However, while we're in the process of packing up, giving away and selling our stuff, we're also having to buy all the gear we need for our trip; which includes the most important piece of kit – the backpack.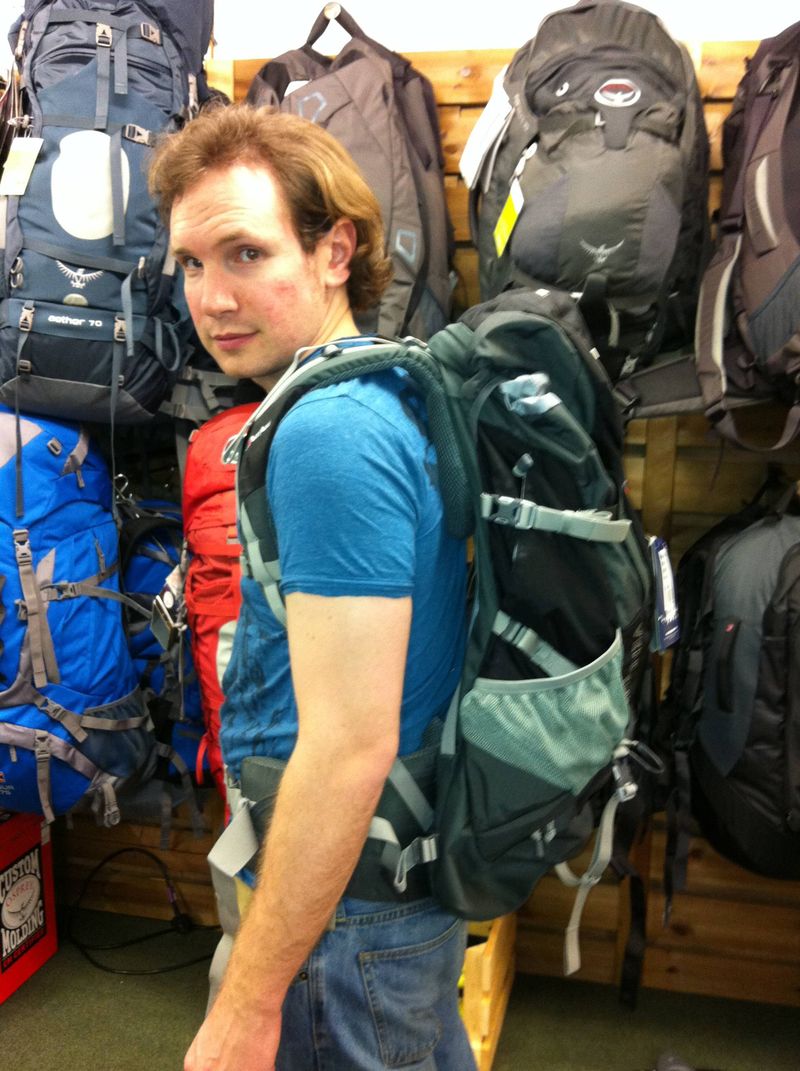 What Makes the Best Travel Backpacks?
Most travellers will disagree about what makes the best backpacks; we read so many recommendations and warnings during our initial research that it made our heads spin. In the end, we decided that these were the most important things we needed in a backpack:
Comfort
Above all else we wanted to find a comfortable backpack that we could easily walk with for long periods of time should we need to. For me, that meant looking at backpacks for women, which would suit my frame well.
Size
We knew, partly from experience but also from reading so many travel blogs, that we didn't want huge rucksacks. We wanted something that would be lightweight and easy to carry – something that would force us to pack only the essentials. At the time when we first started searching backpacks for travelling, we were also booking our summer trip to Rome. It was then, confronted by the hefty charges to store our luggage in the plane hold, that we decided to buy backpacks small enough to fit as hand luggage, that meant that we were looking at something almost scarily small – a backpack only 56cm long, 45cm wide and 25cm deep – that's  between 35 and 40 litres big.
Loading
We didn't need much persuading when it came to choosing a front-loading pack rather than a top-loading one. We'd had experience of how annoying it could be, having to unpack all our belongings just to find that one item stuffed right at the bottom. So, we made it our mission to find front-loading backpacks which we could easily unzip to find what we're looking for.
Price
We weren't looking for cheap backpacks; they're our most important piece of travel gear, something that needs to be strong enough to endure being hauled, bashed and thrown around while protecting all our stuff. So, with that in mind we were prepared to pay up to £100 each for our backpacks.
We were also looking for packs that had the following general features:
Waterproofing
Padded straps and hip belts
Lockable zips
A space between the back and pack for airflow
So, Which Backpacks did we Choose?
Once we had an idea of what we were looking for we headed to a few camping and outdoor shops to test out the packs in person. We tried on dozens of different sizes, styles and makes and asked the shop assistants for weights so that we could test how the backpacks would feel once they were full.


One type of backpack that consistently came out best was Osprey.  When I asked shop assistants for recommendations, they pointed out the Osprey backpacks. What we particularly like about Osprey packs is that they're made from lightweight, water-resistant material that looks great. After trying on a few different types and sizes of Osprey packs, we narrowed down our favourites and searched online for the cheapest price. Here's what we ended up buying:
Amy chose an Osprey women's Aura 35 Litre backpack which cost £89 from Joe Brown Sports online with free delivery
Andrew went for an Osprey Atmos 38 Litre backpack, which cost £88 from Taunton Leisure online with free delivery
We've already used our new backpacks for small trips around the UK and our trip to Rome – we're confident they're the perfect choice for our big trip.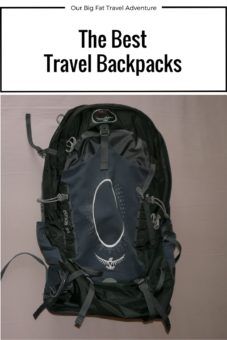 Pin Me!
So, what do you think of our choices – what backpack would you recommend?