24 Dec

Winter Wonderland Pictures

The UK isn't exactly feeling very festive right now; instead of crisp snow and freezing temperatures we're being treated to rain, rain and more rain – so much so that there's severe flooding in some areas and more than the usual dose of seasonal transport chaos. Instead of letting it get us down we headed to the Hyde Park Christmas Winter Wonderland to get in the festive spirit.

We wandered around the Christmas market, ate some delicious German food and, as always, were unable to walk past the Churros stall without buying some! Although the crowds get a bit annoying after a while we spent a good couple of hours watching the ice skaters and walking around the fairground and Bavarian market.
Hyde Park Winter Wonderland Pictures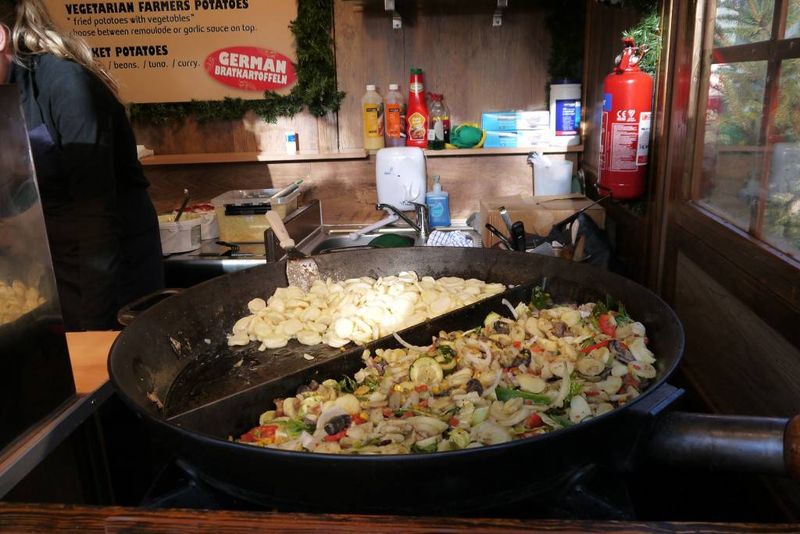 Winter Wonderland Hyde Park, London visitor information
The nearest tube station is Hyde Park Corner which gets incredibly congested. To avoid the queues, get off at Green Park station instead, it's a 10 minute walk to the park from there.
The Wonderland is free to visit, however, you'll have to pay for the rides, circus and ice skating. Winter Wonderland Hyde Park tickets for these attractions can be bought online in advance or when you arrive.
The Christmas Wonderland Hyde Park is open until the 6th January 2013 (excluding Christmas day), from 10am to 10pm daily.