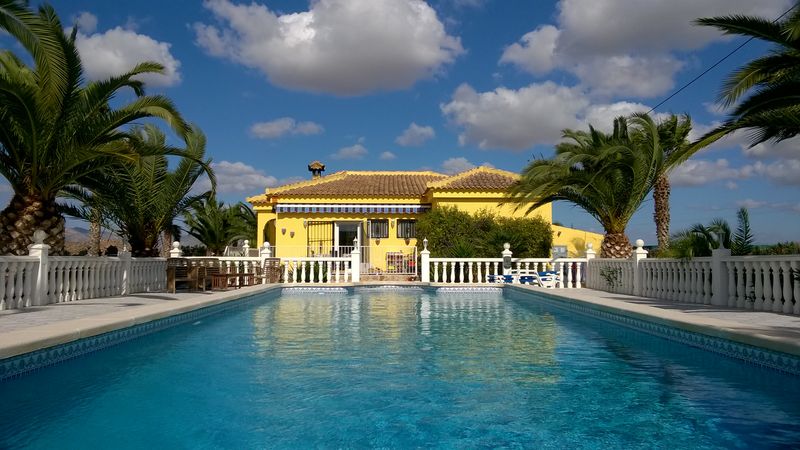 19 Mar

Our Spanish House Sit

During our first three weeks in Spain we drove miles around the country, up to the misty vineyards and mountains of the Basque region to the medieval hub of León and across to Barcelona, a city we quickly became obsessed with. After all that sightseeing we were relieved to head down to Alicante for a rest at our week-long Spanish house sit.
Highlights of our Spanish House Sit
Our house sit was for a British expat couple, Linda and Gordon, who were off on holiday and needed us to look after their cat Buzz and their home in rural Alicante. Although we've completed four house and pet sitting assignments in London, this was our first sit abroad and we were excited about spending a week in Linda and Gordon's beautiful home, as well as having a surrogate pet to hang out with and cuddle. 



Things got off to a great start as we spent the first evening with Linda and Gordon, chatting about our shared love of travel and life as expats in Spain, while Buzz slowly got used to us. We were awed by their incredible yellow home set in fields overlooking the mountains in a Spanish village not far from the touristy beach-town Torrevieja. Although it was too cold to use, there was a massive pool, as well as a kettle and teapot (rare commodities in Spain), comfy sofa, British TV channels and fast wifi. After weeks of living in Airbnb rooms, we felt spoilt to have our own space.
As well as luxuriating in creature comforts, we had some serious tasks to crack on with while we were house sitting; applying for jobs in Madrid and looking for apartments to rent in the city. Although this all turned into a bit of a mess and things ultimately did not go to plan in Madrid, we were grateful to have a peaceful, comfortable base to get on with these tasks. We stocked up on groceries in Carrefour, cooked simple meals, drank endless pots of tea and watched TV in the evenings with Buzz sat on our laps.
We only ventured out of the house on Andrew's birthday, when we took a brief drive up to the mountains followed by a trip to Torrevieja for a walk along the empty waterfront and dinner at a vegetarian restaurant. The week was all too short but it was exactly what we needed at that point in our journey, space to start planning for the next step.
What we Love about House Sitting
We're big fans of house sitting and have had some great experiences looking after cats, dogs and homes in London and Spain. There are so many great house sitting opportunities out there, whether you're looking for a city base, a rural retreat or a home by the sea and we often wish we had more time to dedicate to this type of travel – here's why we love it so much:





Pets – one of the disadvantages of our nomadic lifestyle is that we can't have pets. Andrew and I would dearly love to have a dog (or three) one day, but for now, pet sitting allows us to have temporary pets for short periods of time.
Saving money – we like to house sit in London and Europe in general because it saves us money on expensive accommodation and helps bring our day-to-day costs down so we can travel further, for longer.
Meeting new people – we've met some great people through house sitting. Trusting someone to look after your home and pet is a big deal, so we always try to meet and get to know the people we're sitting for beforehand to put their minds at ease and find out everything we need to know about our house sitting duties.
Having a home base – since we move around so much, we relish the chance of having our own home for a few weeks at a time.  We love indulging in simple pleasures like cooking, watching TV, unpacking all of our stuff and sleeping in the same bed for more than a few nights at a time.
We use Trusted Housesitters to find our sits, if you sign up be sure to build your profile by adding pictures, videos and references to stand the best chance of finding a great placement. You'll need to be persistent; especially when looking for opportunities in big cities like London where competition is fierce, but don't give up!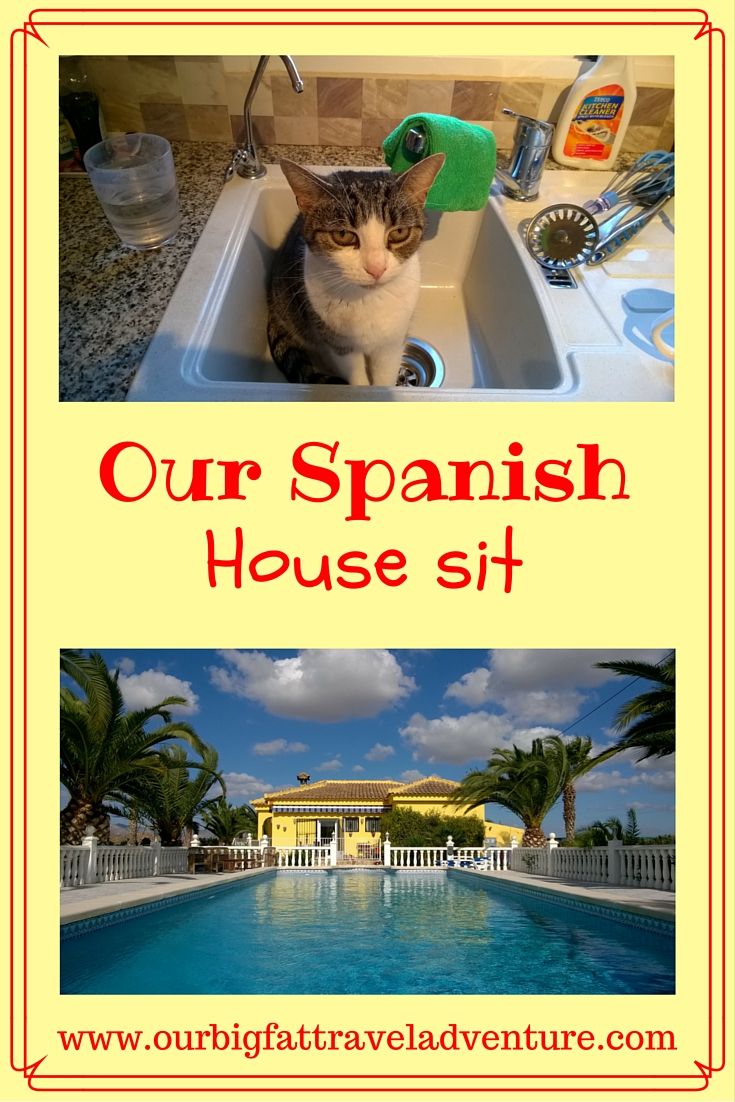 Pin Me!
Have you ever house or pet sat before? What do you think of our house sit in Spain?