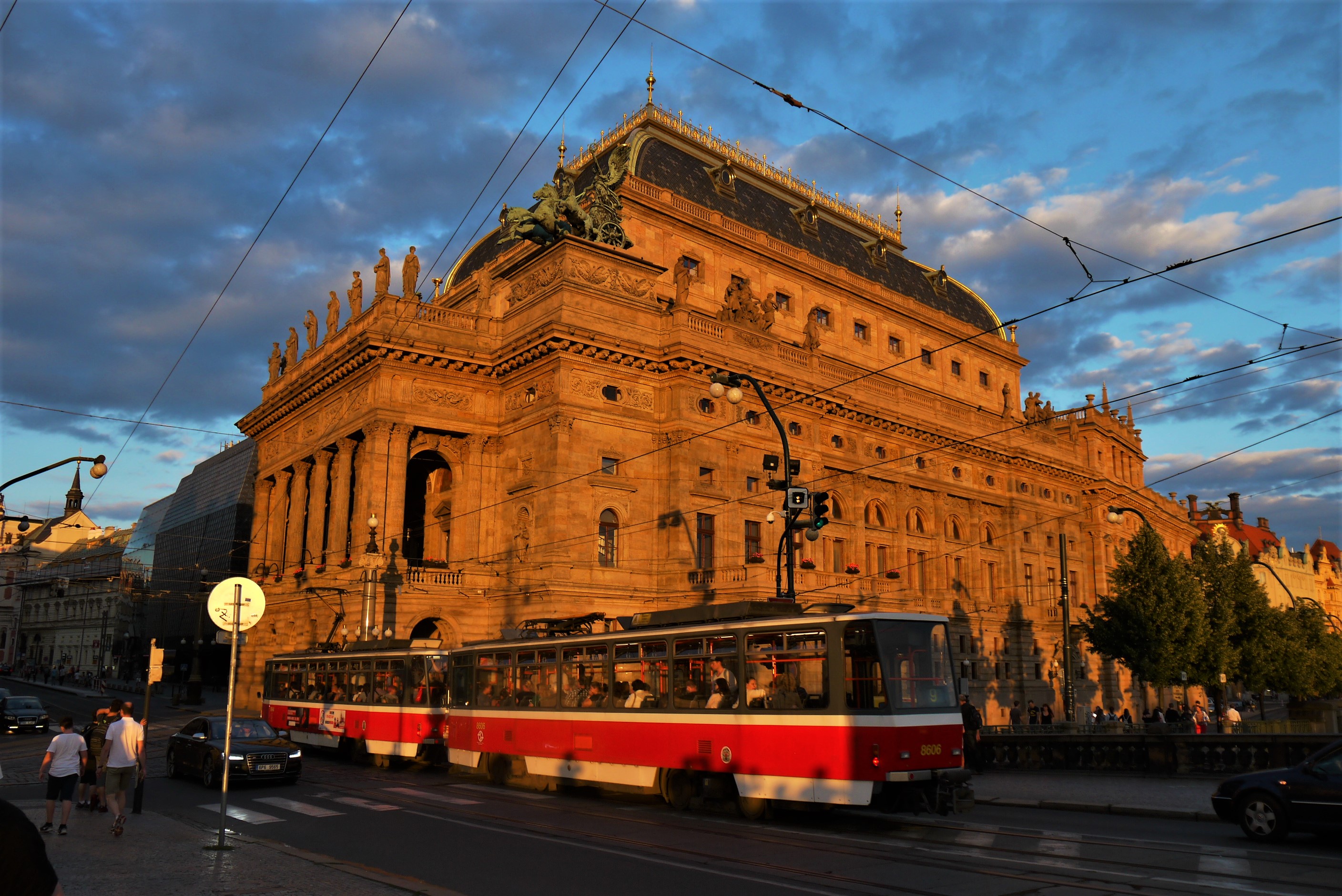 26 Feb

How much does it cost to travel Europe? Our three-month costs revealed!

How much does it cost to travel Europe? It's true that the continent definitely isn't the cheapest in the world, but here's the good news: it can be done on a modest budget. We spent three-months road tripping around Europe in late 2017, heading from Amsterdam to Portugal, through Slovenia and Germany to Prague. Here's how much our Europe trip cost, including a breakdown of transport, food, activity and accommodation prices.

Looking for more travel cost posts? We have detailed spending breakdowns of all our travel adventures here, these are a few of our most-viewed posts, including more about the cost to travel Europe:

Our Eastern European travel costs
Spain travel costs
Croatia travel costs
How much does it cost to travel America?
New Zealand travel costs
Europe Accommodation Costs
If you're looking for the cheapest way to travel Europe, we'd definitely recommend housesitting. We use Trusted Housesitters to find our placements and have had amazing sits in London, Spain and Portugal (you can find out more about how to find great house sits in this post). For this trip, we found a nine-night housesit in the Algarve looking after dogs and pigs. We stayed in a beautiful converted barn house in the countryside and fell in love with the animals, the sit also saved us a couple of hundred pounds in accommodation.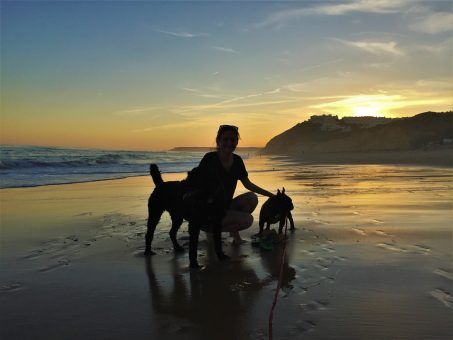 Aside from housesitting, we found Europe accommodation was cheapest on Airbnb (if you haven't yet signed up, here's £25 off your first booking). We used Airbnb throughout our trip, as cheap hotels in Europe are hard to find, although we did start to wonder about the ethics of using the website, especially when renting apartments. Mostly we rented spare rooms in people's homes, but when we were staying in Porto and Prague, we rented whole apartments. We generally stayed a little out from the central areas since we had a car and could easily get around most of the time. Less-central rooms tend to cost less.
We had quite a mixed bag when it came to our Europe accommodation costs. We averaged out at £22 per night, with our cheapest stay in Coimbra, Portugal, which cost just £16.47. Our most expensive night was in Halblech, Germany, where we visited the fairytale-like Neuschwanstein Castle and paid £47.52 per night for a whole apartment.
| | | | | |
| --- | --- | --- | --- | --- |
| Expense | Total | Per person | Per night | Per month |
| Accommodation | £1,959.20 | £979.60 | £22 | £653 |
Food Prices in Europe
Since we mostly stayed in apartments, we were able to keep our food costs pretty low by shopping at supermarkets and cooking our food at home. On travel days we didn't eat all that healthily, we mostly ate snacks en route and then bread and hummus when we arrived somewhere for the night. Just before the trip, we transitioned to a vegan diet, which we feared might be a problem, but we actually managed to find plenty of options in the supermarkets (Prague was especially good). Here's a typical grocery haul from Tesco in Prague, which cost £20.
We did eat out a few times on our Europe trip, especially when our families visited us in Prague or we hung out with friends in Porto, also in the few Airbnb stops where we didn't have a kitchen. As always, we check Tripadvisor to find a decent vegan places to eat out. Here's a vegan burger from one of our favourite discoveries, Vegan's Prague, which cost £25 for two meals.
Here are some example meal prices: at Lehka Hlava, Prague, we had their daily menu (starter and main), the cold starter selection and two teas for £17.63. In Namaste Restaurant, Ljubljana, we had a selection of Indian dishes and drinks for £18.38 and in That's Toast, Bruges, we spent £16.87 on a few slices of toast topped with avocados and other veg along with some drinks. We found food cheapest in Prague, most expensive in Germany and Belgium.
| | | | | |
| --- | --- | --- | --- | --- |
| Expense | Total | Per person | Per day | Per month |
| Food | £1,022 | £511 | £11.35 | £340.67 |
Europe transport costs
We deliberated quite a bit about the best way to travel Europe, should we fly and hire a car, should we use public transport, or should we buy a car and take it with us? Eventually we decided that the best way for us to travel around Europe was in our own car. We bought our car in the UK at the beginning of the summer for £900 (if you're interested, it's a 2002 Nissan Almera 1.5L petrol engine) and we used it to get around the UK before we left for mainland Europe. Our insurance policy allowed 90 days of use outside of the UK, so that really determined the length of our trip.
If you want to rent a car in Europe, to give you an idea of costs, we paid just £50 for a four-week rental in Spain back in January 2016 and £25 for a three-day rental in Split, Croatia.
Things like insurance, vehicle tax and fuel will really depend on the car, the way you drive and your car insurance history. Fuel costs varied quite a bit from country to country, Spain was the cheapest at just over £1 per litre, while the Netherlands was the most expensive at closer to £1.30 per litre. We avoided tolls as much as possible, this probably saved us quite a bit of money but cost us more time. Some journeys were twice as long because of this. In Austria, Slovenia and the Czech Republic we had to buy weekly or monthly vignettes so that we could drive on the motorways. Parking wasn't too expensive and we made good use of Parkopedia to find the cheapest car parks.
We also used a fair bit of public transport when we were staying in big cities. Prague was the cheapest where we got a month's ticket to use the metro,  trams and buses for about £23.50 per person. Amsterdam was the most expensive since we stayed about 20 mins out of the city in Weesp and had to pay about £7 for a day return per person. When our families visited us in Prague and there were four of us, we used Uber quite a bit, which was pretty inexpensive and much more convenient than walking, taking the bus, tram or metro.
Expense
Total
Per person
Per day
Per month
Car
Insurance
£150
£75
£1.67
£50
Vehicle tax
£49.50
£24.75
£0.55
£16.50
Full UK and Europe Breakdown Cover
£19.75
£9.87
£0.22
£6.60
Fuel
£565.30
£282.65
£6.28
£188.40
Tolls
£24.50
£12.25
£0.27
£8.10
Vignettes
£37.10
£18.55
£0.41
£12.30
Parking
£38
£19
£0.42
£12.60
Other
Uber
£34.70
£17.35
£0.39
£11.70
Trains and Public Transport
£117.70
£58.85
£1.31
£39.30
Ferry from Dover to Dunkirk Return
£94
£47
£1.04
£31.20
Total
£1,130.55
£565.28
£12.56
£376.80
Europe activity costs
Mostly all our sightseeing was free, including hiking and wandering around cities. We took 'free' walking tours, where you pay a tip rather than a fixed fee, in Amsterdam, Slovenia and Prague, which we paid between €5-7 each for. Our most expensive activities were Neuschwanstein Castle in Germany (definitely worth the cost) and watching a production of A Midsummer Night's Dream at the Czech National Theatre. *Note that the Lisbon Tourist Card listed below was generously comped to us by Get Your Guide.
Expense
Total
Per person
Per month
Czech Republic
Terezin Memorial
£15.30
£7.65
£5.10
Night Watchman Tour, Prague
£26.40
£13.20
£8.80
Prague Free Walking Tour
£13.90
£6.95
£4.63
National Theatre, Prague
£31.70
£15.85
£10.57
Portugal
Clerigos Tower, Porto
£8.80
£4.40
£2.93
Six bridges boat trip, Porto
£21.20
£10.60
£7.07
Livraria Lello, Porto
£7
£3.50
£2.33
Santa Maria da Feira Castle
£5.30
£2.65
£1.76
Lisbon Tourist Card*
£33.50
£16.75
£11.16
Elsewhere
Neuschwanstein Castle, Germany
£23
£11.50
£7.67
Amsterdam canal trip
£19.44
£9.72
£5.81
Amsterdam Free Walking Tour
£8.80
£4.40
£2.93
Ljubljana Free Walking Tour
£8.80
£4.40
£2.93
Ljubljana Castle
£17.60
£8.80
£5.86
Lake Bled Bicycle Hire, Slovenia
£10.60
£5.30
£3.53
Total
£251.34
£125.67
£83.78
Cost to travel Europe – miscellaneous
The only miscellaneous Europe travel costs we had were for some new clothes, as we bought a couple of jumpers and some jeans while we were in Porto.
| | | | | |
| --- | --- | --- | --- | --- |
| Expense | Total | Per person | Per day | Per month |
| Clothes | £63.48 | £31.74 | £0.70 | £21.16 |
Total cost to travel Europe for three months
So, can you travel Europe on a budget? The answer's yes, depending on what you define as budget. We managed to travel around Europe for under £50 per day for two people, which is only £15-20 more than we spent per day in Asia, for instance. We were pleased with all the amazing places we saw and had some incredible experiences, especially at the  excellent Christmas markets.
| | | | | |
| --- | --- | --- | --- | --- |
| Expense | Total | Per person | Per day | Per month |
| Accommodation | £1,959.20 | £979.60 | £22 | £653 |
| Food | £1,022 | £511 | £11.35 | £340.67 |
| Transport | £1,130.55 | £565.28 | £12.56 | £376.85 |
| Activities | £251.34 | £125.67 | £2.79 | £83.78 |
| Miscellaneous | £63.48 | £31.74 | £0.70 | £21.16 |
| Total | £4,426.57 | £2,213.29 | £49.40 | £1,475.46 |
Pin Me For Later!
How do you think we did? Did we travel around Europe on a budget you could use? Let us know what you think of the cost to travel Europe in the comments below.