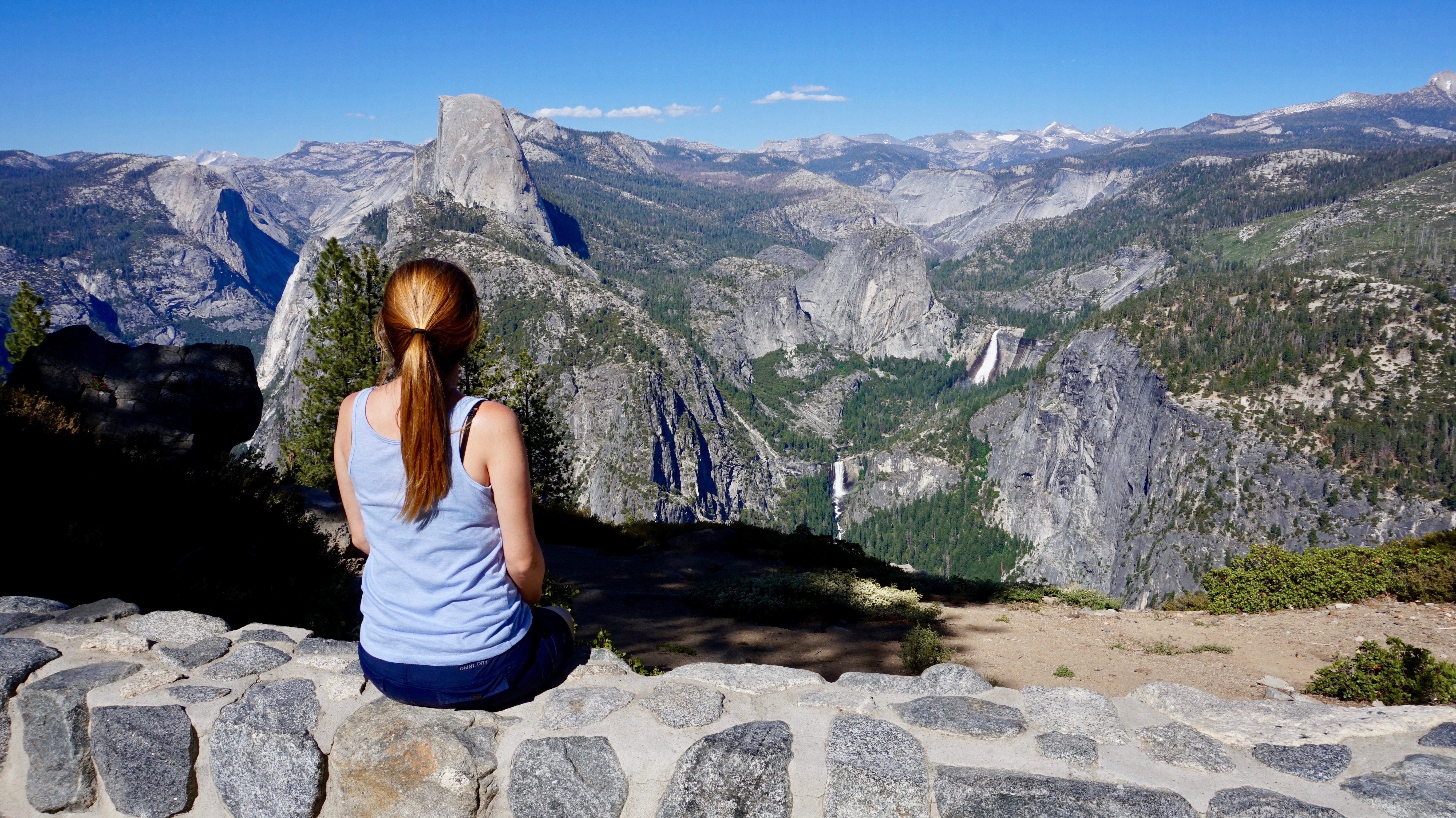 25 Jun

Life update: falling for California, a housesitting disaster and moving to Portugal

Hello from Oregon, USA! I'm writing this from a caravan overlooking the red outcrops of Smith Rock State Park, with a cup of Earl Grey beside me, reflecting on how long it's been since I blogged. In fact, my last post was back in Lake Titicaca, which now feels like years ago. Since then, we've travelled through Peru, visited Machu Picchu and spent three idyllic weeks road tripping in California. Somewhere along the way, amongst dealing with a ton of freelance work and a house-sitting disaster, I just had to let blogging go, but now I'm back.

So, what the heck have we been up to? I will be tackling my backlog of blog posts over the next few months, but for now, here's a whirlwind review of our travels and future plans, which include a big move to Portugal.
Life update: ruins, deserts and hikes in Peru
Peru was the last country we visited on our four-month South America trip and it turned out to be my favourite. We spent a few weeks in an apartment in Cusco, where I waded through a load of freelance work and explored the city. We met up with my brother and his partner, strolled the cobbled streets and discovered Greenpoint, an incredible vegan restaurant where you could get a set lunch for just £3.
For many reasons which I'll go into in a separate post, including cost, we decided to tackle Machu Picchu independently rather than take an organised hike. So, at the crack of dawn, we took a very expensive train ride through the canyon-like scenery of Peru's Sacred Valley to Aguas Calientes, taking the bus up to Machu Picchu the next day.
Yes, it's super-touristy, but I was still awed by this secret city in the sky. The weather was mercifully clear enough that day for us to get a great view of the mountain-top ruins, which looked like a Mario world surrounded by wisps of cloud and sheer drops into a valley. We spent four hours away from the crowds, hiking up Machu Picchu Mountain for peaceful aerial views of the UNESCO World Heritage Site.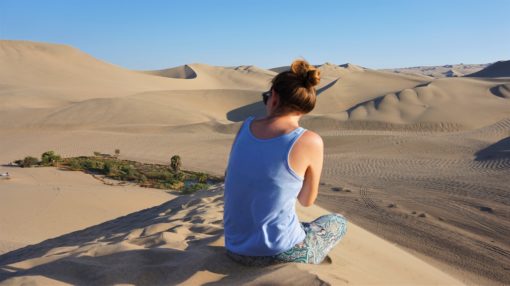 My Peru highlight though was Ollantaytambo, a tiny town in the Sacred Valley where we spent a few days relaxing, exploring lesser-visited Incan ruins and taking short hikes. Our journey continued in Arequipa, a beautiful white-stone city surrounded by mountains and volcanoes. Finally, we hiked up desert sand dunes in Huacachina and spent a week in the capital city, Lima.
I heart California
Picture white-sand beaches and flawless coastline, Danish-themed towns, riding rollercoasters at Universal Studios, hiking in Yosemite and sightseeing in San Francisco. I had the time of my life in California, a state I fell totally in love with, and I can't remember the last time I was so effortlessly happy. My friend Jo joined us for the road-trip and after working insane hours to afford the trip, I took three weeks off from freelance work to really unplug and enjoy it. I'm so glad I did.
We flew into LA, thankfully without any of the drama of our Florida airport hell earlier this year, and spent just a couple of days sightseeing. We snapped pictures at the Hollywood walk of fame and the TCL Chinese Theatre, then headed up to Griffith Park to see the famous Hollywood sign.
As an expensive treat, we spent a day at Universal Studios, which was so much fun! I was like a child running around the Wizarding World of Harry Potter, riding rollercoasters and scaring myself stupid at the Walking Dead attraction. We enjoyed the special effects and Water World shows and got to see movie sets from Back to the Future, Psycho, War of the Worlds and Jaws on the world-famous studio tour.
Andrew was over-the-moon when our rental car got upgraded to a Jeep Cherokee (until we realised what a fuel guzzler it was) and we drove up the iconic Californian coast, stopping at Santa Monica to see the pier. Highlights included Santa Barbara, hopping between beaches and visiting the Danish and cowboy-themed towns in Santa Ynez Valley.
After finding LA a bit rough and ready, San Francisco was a real joy. We spent hours snapping photos of this cinematic city as we hiked up and down its steep streets and along the waterfront. We got awesome views over the entire city from the Coit Tower, visited the iconic Castro District where we saw Harvey Milk's memorial and camera store and discovered vegan burger joints in trendy Haight and Ashbury.
One day, we headed north of the city to see the giant Sequoia trees at Muir Woods, then drove back over the Golden Gate Bridge.
Next up was the National Park portion of our trip, starting with Yosemite, which was hands down the most spectacular park I've ever been to. We stayed in my favourite Airbnb of the trip, an RV in the country where we had BBQs and watched the night sky light up with stars. I wish we could have stayed there longer and spent more time at nearby Bass Lake.
One day at Yosemite was never going to be enough, but we filled it to the brim with walks around Mirror Lake and to Yosemite Falls, then drove up to Glacier Point for sweeping views over a third of the park. It was incredible to stand at the bottom of Yosemite Valley surrounded by giant granite cliffs, pine trees, lakes and crashing waterfalls.
Our time at nearby Kings Canyon and Sequoia National Park was more peaceful and we got to see General Sherman, the biggest tree in the world. Our days were full of walks among Sequoias, the planet's oldest living beings, many of which have been standing for up to 3,000 years. There were also stunning mountain-top viewpoints, waterfalls and scenic drives through one of the deepest canyons in the country.
Our house-sitting disaster
The last stop of our road trip, San Diego, was ruined when our five-week Oregon house sit cancelled on us just three days before we were set to arrive. Although we were sympathetic to the family's medical emergency, we were left in a real bind. Last-minute summer accommodation in Oregon costs megabucks, Trusted Housesitters were no help whatsoever and due to miscommunication, things got a bit heated between us and the house-sitting family.
In short, it all turned out to be a really stressful mess. In five years of house sitting, we've never had this happen to us before and the experience really taught us the importance of having a contract in place. However, we were very grateful that the family paid to reschedule earlier flights to the UK in the end and we also managed to land another house sit in Portland to cover a week of accommodation.
So, here we are now in the caravan near Bend in central Oregon. Perhaps things did work out for the best because we now get the chance to explore more of the state. There are plenty of lakes and scenic drives through thick winding forests to take, plus desert-like scenery at Smith Rock State Park. We're determined to enjoy these last two weeks here before we fly back to the UK.
Summer plans
So, what's next? We have a full calendar for the next few months filled with family visits in the UK and house sits in London and Bristol. We're super-excited to meet Andrew's new niece Mallory for the first time and get our car back up and running. One silver lining of the whole house-sitting debacle is that we get to spend some bonus time in London. No matter where I go in the world, London is the place I feel most at home and a part of me always misses the city.
I also have a freelance job lined up for a tour company in Scotland, so we'll be spending some time near Inverness, a part of the country we've yet to visit. We both loved our trip to the Highlands back in 2015 and are excited to return. The company I'm working for have also booked us on their yoga retreat, which includes glamping in the forest, daily yoga and meditation classes, as well as white-water rafting. It's going to be an interesting experience!
Moving to Portugal
The big news for September is that we're moving to Portugal. Yes, we're planning to set down roots for at least a year, hopefully in Porto. Andrew is keen to get back in the classroom and teach and I'm craving a comfy apartment with office space where I can continue my freelance work. This year we've found balancing work with intense travel has really taken a toll on us and after five years, we're ready to set up a more permanent base.
Of course, that doesn't mean we're giving up on travel. There are plenty more countries we want to explore in Europe, plus longer trips in the school holidays to places like Canada and South Africa. This summer though we're going to be focused on putting plans in place for the Portugal move, as there's so much to research. It's going to be a really big change, but one we're finally ready to make.
More about why we're moving to Portugal in an upcoming blog post but for now, I'm signing off to go and explore more of Oregon. Thanks to anyone who's reading this for your patience, I know I've been a terrible blogger over the last two months! I hope you're all having a great summer, wherever you are in the world.
Pin Me For Later!