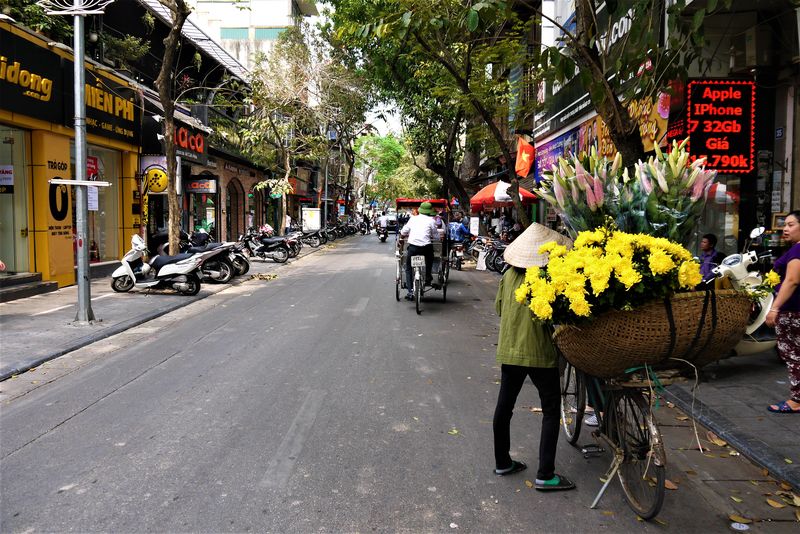 31 Mar

Visa Run to the Thai Embassy in Hanoi

Our final Thai visa run took us back to our former home in Vietnam's hectic capital, Hanoi.  We relished the chance to hang out in our old city while painlessly applying for our final Thailand tourist visa before we head to Nepal in May. Here's everything you need to know about applying for a visa at the Thai embassy in Hanoi, including the address, cost and what documents you'll need.
When it comes time to top up a Thai tourist or business visa, most people tend to make a quick border run to Laos,  Burma, Cambodia, or hop on a cheap flight to Malaysia. Vietnam isn't generally a common option, despite the fact that budget airlines fly directly to both Hanoi and Ho Chi Minh City from Bangkok. This might be because you normally have to organise a visa to enter the country. Luckily, when we visited new rules had been put in place allowing citizens from many countries, including the UK, to enter for free for 14 days.
However, if you do want to enter Vietnam for more than 14 days then we would recommend using Vietnam Visa Pro for your visa approval letter to obtain your Vietnam Visa on Arrival.
Pin me for later!
Where is the Thai Embassy in Hanoi?
We headed straight to the Thai embassy in Hanoi on our first morning in the city. We found that many websites still incorrectly list the old embassy address online, this is the one you actually need:
Address: 26 Phan Bội Châu, Trần Hưng Đạo, Hoàn Kiếm, Hà Nội
Contact number: +84 4 3823 5092
If you're staying in Hanoi's Old Quarter then you can easily walk to the embassy, but a taxi will only set you back a few dollars. To avoid meter scams (which we've been caught by), look out for a green Mai Linh taxi. They may drop you outside the front entrance on Phan Boi Chau street, just walk around the corner to the office entrance on Ly Thuong Kiet.
How to apply for a Thai Visa in Hanoi
The Thai embassy accepts visa applications between 8.30am and noon, Monday to Friday. We arrived at around 9am and there were just a couple of other people in the office. You'll find all the forms you need in the waiting area, along with examples of how to fill them out. Here's what you'll need to bring with you to apply for a tourist visa for Thailand, you may need extra documents such as work contracts if you're applying for a business visa:
Your passport with at least six months validity.
Photocopy of the picture page of your passport.
The $40 application fee, payable in US dollars (luckily the Thailand tourist visa fees had been suspended when we applied, so we didn't have to pay).
Two passport photos.
Proof of onward flights from Thailand.
A bank statement.
Travel insurance certificate.
An address in both Thailand and Vietnam to put on the application form. You can use hotel or apartment addresses.
The people at the embassy are friendly and will help you fill in the forms, however, I've heard conflicting reports about which documents they may request. We took everything listed above and had no problems with our application. We were told to come back the next business day at 4pm to pick up our passport and new visa.
Exploring Hanoi and beyond
While you're waiting for your visa to be processed, enjoy Hanoi's Old Quarter and museums, eat some noodle soup and head out to West Lake for a change of pace. There are also plenty of short trips to take from Hanoi if you want to extend your visa run for a few days, here are some of our favourites:
At the end of our visa run we flew back from Hanoi to Chiang Mai with Thai Lion Air and had no problems getting back into the country. After living in Thailand for eight months, here's information about all of the visa runs and extensions we've done. Hanoi was definitely one of the smoothest:
Do you have any questions about Thai visa runs? Let us know in the comments below.